on
September 26, 2016
at
4:05 pm
Today, we bring you an early look at the Astromech Droids 3 3/4-Inch Action Figures Set, which is exclusive to EntertainmentEarth.com.  The set is priced at $79.99 with Free Shipping, making each droid an average price of $13.33, which is around the average price of the 3 ¾" Black series figures.  These figures come packaged in a very cool R2-D2 shaped box, which has a huge window so MIB collectors can display this and still see all of the droids.  But you get best of both worlds with this set, as if you just cut the tape cleanly at the top 2 flaps, you can remove all 6 droids without any damage to the interior, there are no twist ties or rubber bands.  The box itself stands just over 16-inches tall.
The six droids included are:
Jabba's bartender (Return of the Jedi)
R7-F5 (Clone Wars)
QT-KT (Clone Wars)
R7-D4 (Clone Wars)
R2-C2 (Clone Wars)
R2-A5 (A New Hope)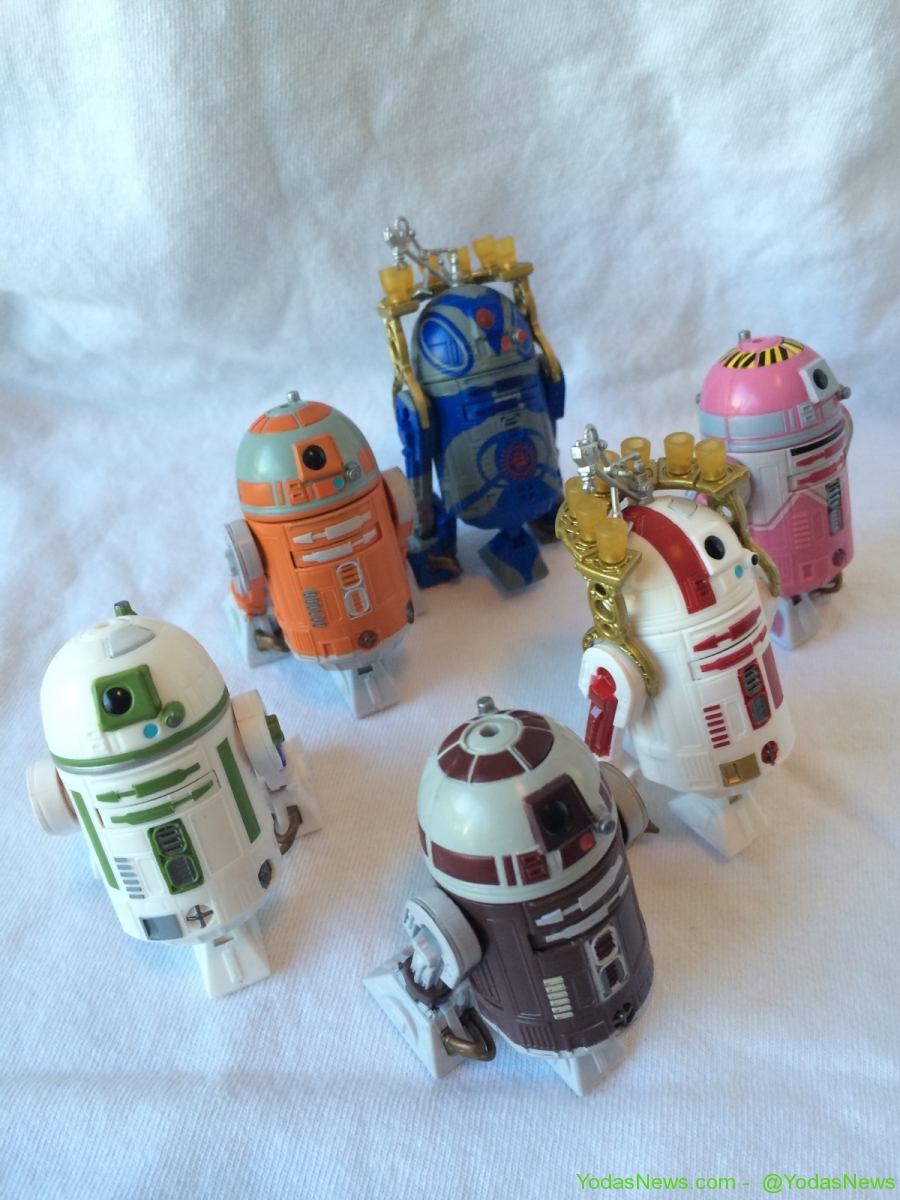 All six droids feature rolling wheels, jointed domes, periscope port, drop down third leg and a hinged door with a utility behind it.  The paint application is great on these guys, hardly any overspray and the bold unique colors are great representations on what we have seen on the big and small screen.  The drink dispenser, cups and tray are very well done for such a small scale and the cups sit nicely in the small tabs on the tray. There was a small issue with the 3rd leg staying in place with a few of these, but playing around with it a few times solved the issue.  On display for a long time, I could see the 3rd leg on some of these "giving out" but it's not anything we haven't seen before.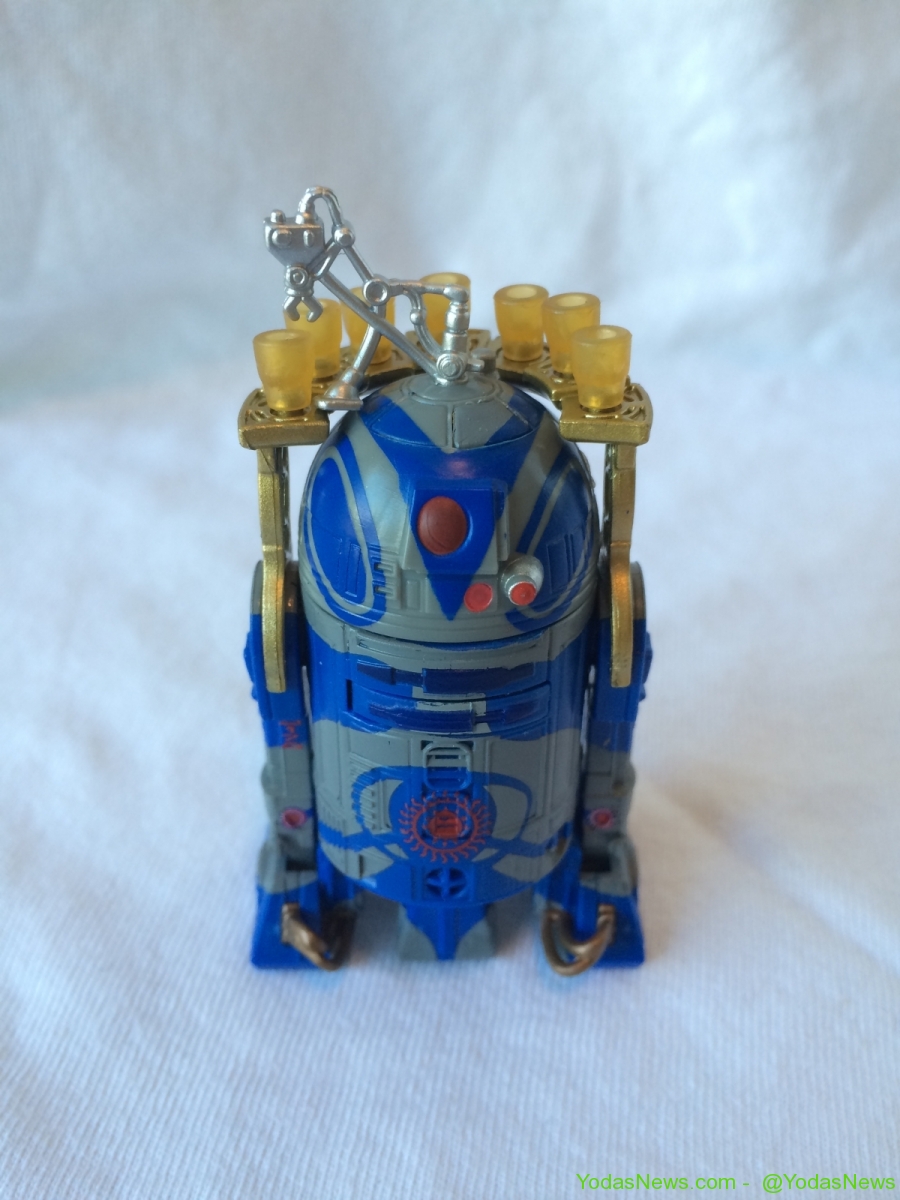 As you will see in the image gallery below, there are small numbers stamped on the back of each dome, those numbers also match up to the gold numbers stamped on the back of the box.  We checked with EE and they informed us these are early sample pre-release sets, and they do not anticipate those markings to be on the final samples.
Overall, I think this is a great set for all collectors, but droids collectors specifically should be head over heals for this set. It was very well done, and although nothing on the packs states it is "The Black Series", it is branded as such by EE and the quality and articulation is in line with The Black Series.  We want to give a big thanks to the folks at EntertainmentEarth.com for supplying this early sample for us to review.
Check out the full gallery of images below. This is due out in November and can be pre-ordered at this link.