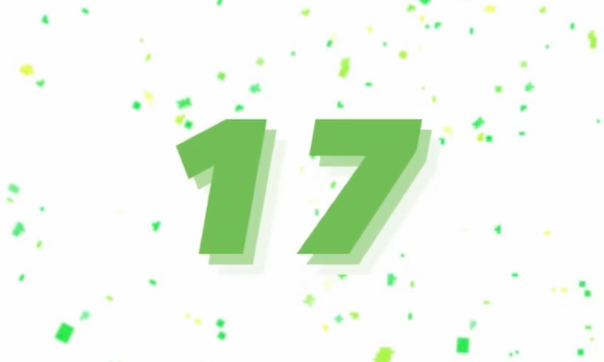 The Yodasnews.com 17 Year Anniversary Giveaway is Sponsored By:





For the past 17 years, we have had the honor of bringing you daily news, product reviews and coverage of many conventions. We have enjoyed sharing our love of Star Wars with you. As our 17 year anniversary is upon us, we would like to thank both our staff and our readers. To our staff, we are grateful for the commitment, drive, and energy that you to bring to Yodasnews. Without your tireless dedication, none of this would be possible. To our readers, it is your dedication and loyalty that keeps alive this great franchise; it is a pleasure and an honor to share it with you.
During the month of February, we have amazing giveaways planned to Thank You, our readers, for all your support over the last 17 years!
Also, as with previous anniversaries, we are giving away prizes for both our casual readers and those who follow us on social media. Keep your eye out for special events to test your creativity, fun and competitive trivia nights, and much more. Some of the items up for grabs include gift cards to your favorite online stores, statues, mini busts, shirts, pins, art prints, action figures, and more!
*Please see the Terms and Conditions of the 2021 Year 17 Giveaway at the bottom of the page before entering
Keep checking back at Yodasnews.com as we announce how you can take some of these great prizes home each day! You should also make sure you follow or like us on Instagram, Facebook and Twitter. We will have special prizes at random times only on those pages!
Over 100 prizes worth over $4,000, including 5 Kotobykiya ArtFX Statues, 10 $25 Gift Cards to BBTS, 5 Gentle Giant Mini Busts, 2 Gentle Giant Statues, Wampa Rug, Cufflinks, Ties, 3 3/4″ figures, 6″ figures, Role Play Items, Dish-ware and Cups, Patches, and much much more!
YN 17 YEAR Giveaway #1 – Kotobukiya Biker Scout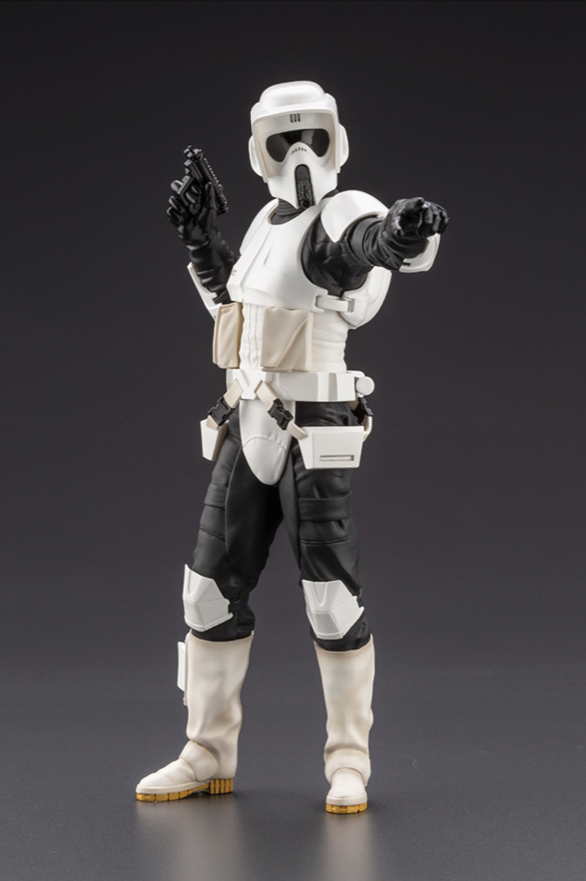 Want to add him to your collection?
Just send us an e-mail to YodasnewsAnniversary@gmail.com with the subject "Happy 17 Year – "Kotobukiya Biker Scout" and we will pick one person at random on 2/14/2021 to take home the prize! This giveaway is open WORLDWIDE*!
You MUST include your full name and mailing address for the prize in the email for it to count. You may enter once per 24 hours from 2/11/2020 to 2/13/2020 11:59EST.
Keep checking and following us at all our social network sites 24/7 as we announce a lot of prizes at random there.
YN 17 YEAR Giveaway #2 – $25 Gift Card to BBTS (Instagram Giveaway)
View this post on Instagram
If you don't follow us on Social Media, now is the best time to do it as we will do random giveaways not posted here on Facebook, Twitter and Instagram!
Please Note:
ALL THE PLANNED GIVEAWAYS AND HOW TO ENTER THEM ARE POSTED AT YODASNEWS.COM EACH DAY. NO PRIZES SHIP UNTIL MARCH 2021
CLICK HERE TO SEE THE LATEST ON HOW TO WIN AND WHAT IS BEING OFFERED THAT DAY
We would like to thank our Anniversary Sponsors, without whom none of this would be possible. Please think of them and use them when shopping for your favorite items!
*Terms and Conditions of the 2021 Year 17 Giveaway:
*Due to the size of some items as well as weight, the winner agrees to pay all shipping charges and fees if they reside outside of the United States.
If you live within the United States most items will be shipped for Free, however for oversized items, the winners may have to pay a portion of shipping. This will be done on an individual basis and if the winner decides they do not want to pay the charges, a new winner will be picked .
If you do not agree to that, please do not send in your entry. All entries must contain your full name and mailing address; incomplete entries will not be honored. Phone number may be required from the winner for shipping purposes due to the value of the item.
Please note that some items may not be in mint or carded collectors condition and may be creased, or damaged in some way. All awarded prizes are final with no exchanges from Yodasnews.com or the donating sponsor.
If you wish to have your items insured you may pay for that service and we will do so at your request once payment has been received. All items will be shipped with USPS or UPS depending on size.
By submitting your entry you grant Yodanews.com the right to print your name (first name only and state) on the website as the winners are announced each day. All picture submissions must be via e-mail and you also agree to allow us to use that image and post it on our website for this and future promotions. No Items will be shipped until the conclusion of the giveaway on 3/1/2021, then please allow 2-4 weeks for processing, packing and shipping. You will be notified via e-mail when your prize has been shipped.
Yodasnews.com reserves the right to change any prizes or cancel this giveaway at anytime should it become necessary. You must send in your entries using the correct links and addresses on this page, if you send to any other address your entry will not be accepted. Please note some items are only open for US and some for only outside the US. Please check each contest guidelines as they are announced.
YN 17 YEAR Giveaway #3 – New Hope™ – Sandtrooper (Concept) Mini Bust – 2019 Convention Exclusive!
View this post on Instagram
YN 17 YEAR Giveaway #4 – Winner
YN 17 YEAR Giveaway #6
View this post on Instagram