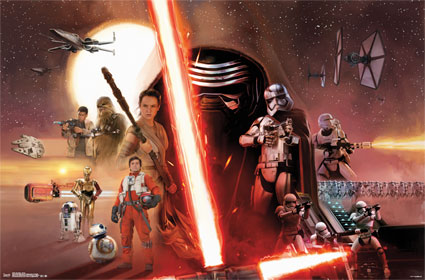 Mark Picirilli: How did you begin working on Star Wars? Did you submit to Lucasfilm/Disney, or were you contacted by them?
Brian Rood: 10 years of politely pestering anyone and everyone I could find at a convention or on the web. Long before Facebook, Twitter, and the social media takeover it was a bit tougher to track down emails, so I had to try to find the actual people walking the floor at San Diego Comic Con and similar type shows. Then once I found someone I had to persuade them to give me a business card. Ahhh the good old days. I first met Troy Alders and went to the portfolio reviews he held at SDCC for at least 5 or more years. He would always give me invaluable critics and enough pointers to improve for the following years review.
Eventually someone introduced me to Steve Sansweet, he has always been very supportive of the artists and helped me get my foot in the door with Topps trading cards… Because of my work on the Revenge of the Sith card set I was invited to go to Celebration III and participate in the first ever Star Wars Art Show. At that show I met a large majority of Lucasfilm ltd. Licensors and started getting work on everything from Toy packaging to coffee mugs. I have been steadily working almost exclusively on Star Wars projects ever since.
MP: Your Episode 7 artwork is fantastic. In fact, the Preview set cards featuring your art for Star Wars Digital Card Trader by Topps are still some of the most desired cards in the app, and they came out I believe in September. Please tell us when/if we can purchase these as prints or posters; I think everyone would love to have them!
BR: Now! They are currently available as a poster line from Trends posters, wall murals from Fat Heads, I am also developing an entire line of new Episode 7 artwork with ACME Archives Limited. The ACME stuff is going to be released throughout the next couple months with a few new pieces at a time. There are lots and lots of new ones coming out, I'm looking forward to sharing everything as soon as I can! Check either my site www.brianrood.com for artist proofs or the publishers websites for standard edition art prints.
MP: The cover for Rey's Story is gorgeous. Can you tell us a little more about the design concept for that? Did you get to create the vision all on your own?
BR: A large majority of the stuff I did for Episode VII was created under the art direction of LFL. I worked closely with an awesome art director over there on all that stuff. I'd have ideas, he would have ideas we would meet in the middle and come up with the best versions of those ideas we could. A really great and unique way of working. The Rey piece was one of those pieces where they gave me the basics of what they wanted and I came up with the illustration.
MP: You have done it all in the Star Wars world, from Convention Exclusive Prints, to the actual badges, books, products, toy packages, etc… Do you have one that you enjoyed doing the most?
BR: Oh man, there really are a couple that stand out to me…..for different reasons. I did an exclusive print for the touring exhibit "Where Science Meets Imagination". It was my first piece of art that I did directly with Lucasfilm ltd. and the first piece of original artwork that Lucas purchased the original painting for. Then there was the Boba Fett "Replica" watercolor painting I did. That was the very first watercolor piece I ever did. That was a style that got very popular and a watercolor painting of Yoda was eventually used as the BluRay key art for The Empire Strikes Back. And last but definitely not least is the art package I recently did for Episode 7 TFA. The massive amounts of merchandise that my artwork is currently on is totally overwhelming and has exceeded anything I ever thought I would accomplish in the world of illustrating.
MP: Will you be working on Rogue One in any capacity?
BR: I'm going to do my best to try and work on all the new stuff. As long as I'm invited I'm going to the party!
MP: What convention or show is next on your calendar where fans can come meet you in person?
BR: In the states I will be at SanDiego Comic Con. I'm also trying to adjust my schedule to be part of Celebration Europe this summer.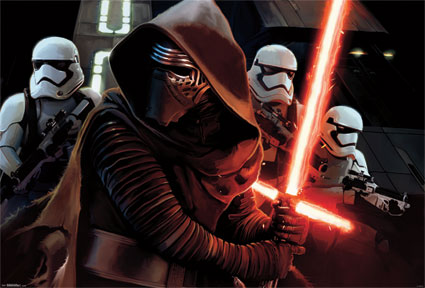 MP: Our fans love Star Wars, but we also love many other genres. What else outside of the Star Wars world will you be working on in 2016?
BR: Some more Ghostbusters artwork, and a multitude of other major projects that all have NDA's signed. Unfortunately a lot of the stuff I'm working can't be revealed until it long done. If you like my Star Wars work you will not be disappointed with the other stuff that's on the horizon!
MP: What is your favorite style of medium to work on?
BR: Mixed. I love them all, I've been fortunate to work in a multitude of both styles and mediums and blending 2 decades of experimenting all together in a mixed medium approach is really my passion. Blending watercolors, acrylics and inks is what I've been enjoying lately.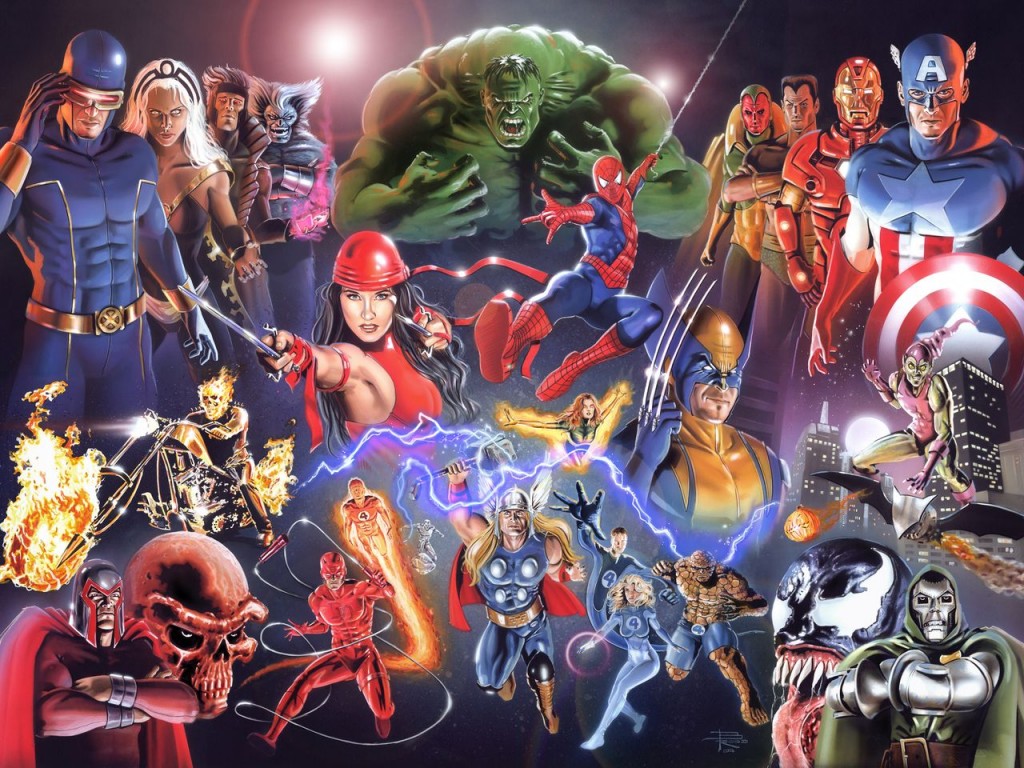 MP: Is there a license that you have not yet worked on and would like to work on in the future?
BR: So many! Pretty much anything that HBO touches, or AMC….. There are always new films, television series, comics etc…. that are inspiring. Right now The Walking Dead and Game of Thrones are both at the top of my list!
MP: Last Question: Now that The Force Awakens is out, where does it in rank for you among the seven films?
BR: 1. ANH. 2. ESB. 3. TFA. I ABSOLUTELY LOVED TFA.
Huge Thanks to Brian for taking the time to chat with us, be sure to head over to www.brianrood.com and check out all his work and pick up some prints as well as ACME Archives Limited where you can now purchase the awesome "He Knew" giclee on canvas.