on
September 28, 2016
at
5:00 pm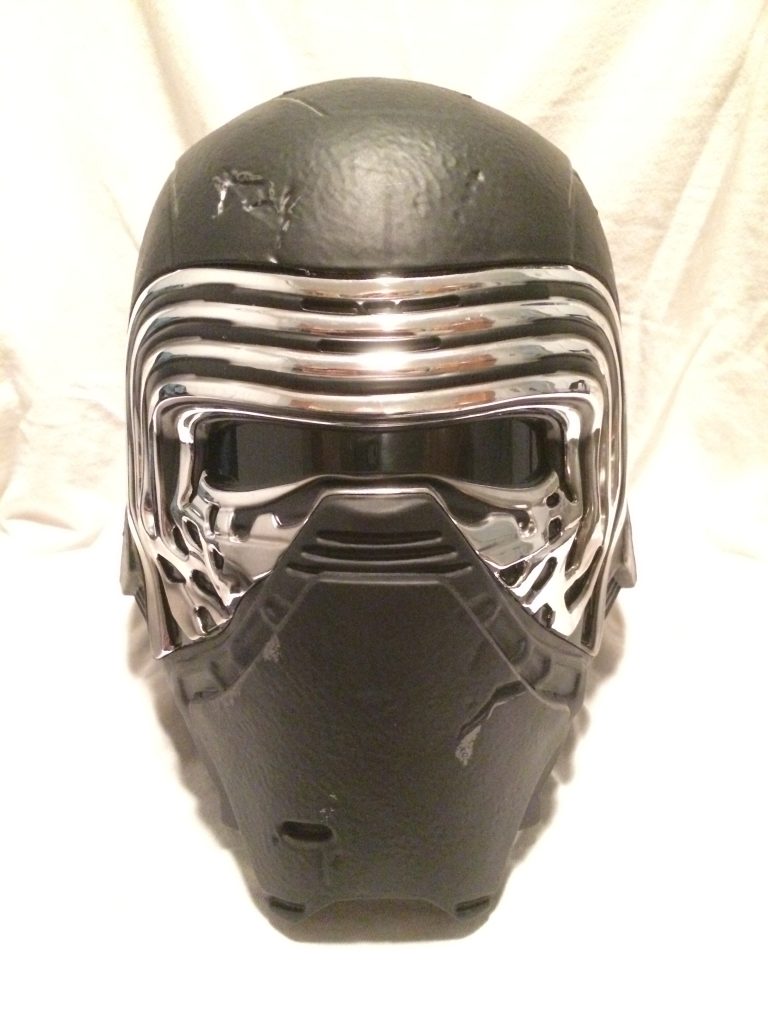 Today, we take a look at the Kylo Ren Voice-Changer Helmet The Black Series Prop Replica from Hasbro.  A few weeks ago, we reviewed the Kylo Ren Force FX Deluxe Lightsaber Prop Replica (read that review at this link) and this helmet is a great piece to compliment that lightsaber for your Halloween Costume this year, or for cosplay.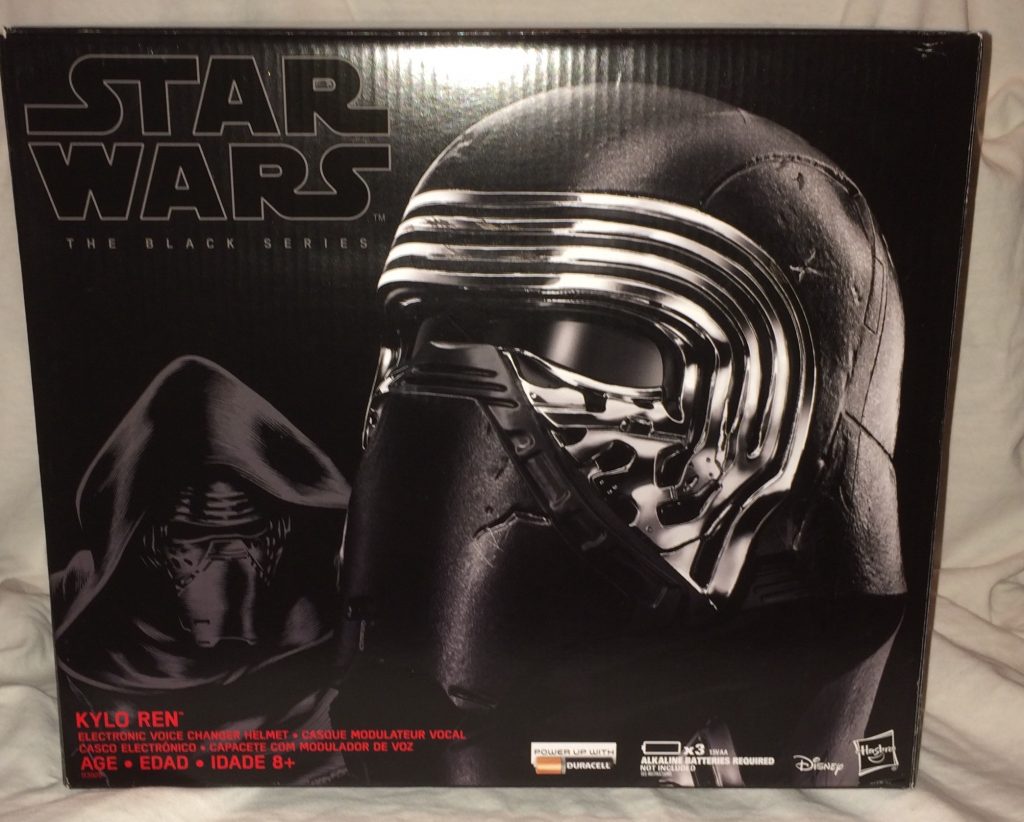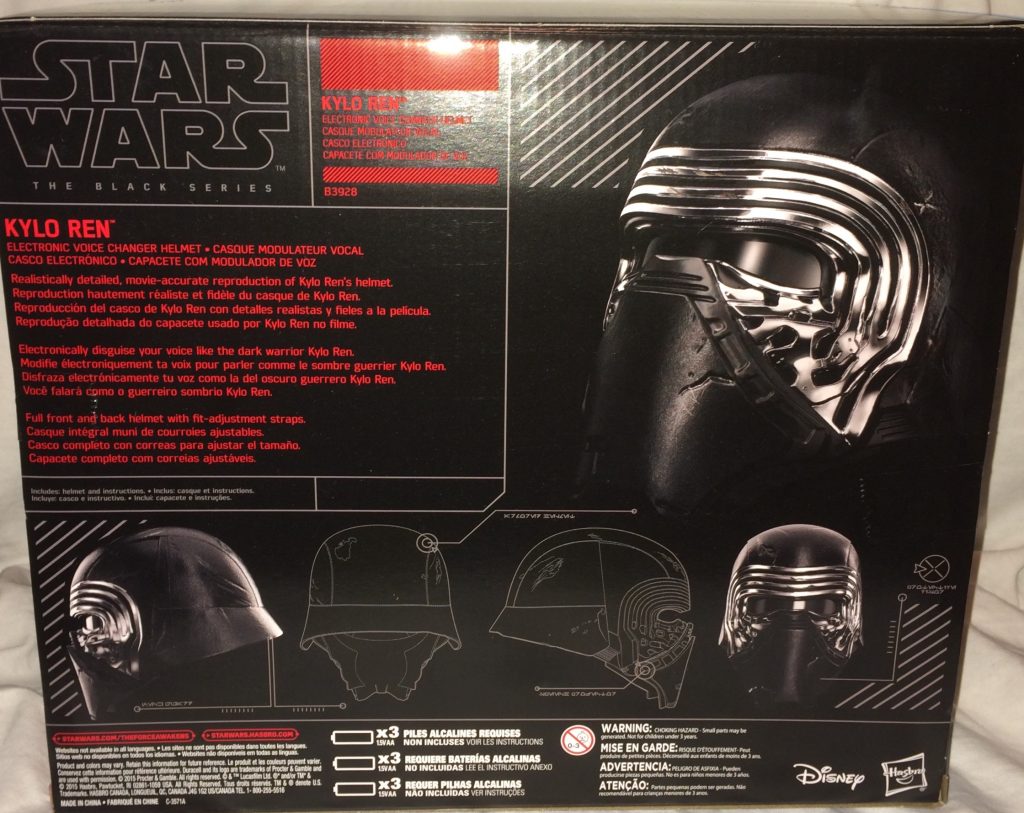 This helmet was the first in what seems like will be a long lived line for Hasbro. With the assault of Rogue One items hitting stores in a few days, these may be disappearing from stores soon, you can still pick this up right now for $74.99 at www.entertainmentearth.com.
This helmet is very accurate for the price, it covers the entire head and has straps inside to adjust from a child to an adult.  If you have a big head, like I do, you can just remove the straps easily and it will still fit, so this is truly a helmet for kids and adults.  The voice feature is fun, but not the best because of the placement of the microphone.  For me at least, as an adult, I get too much echo back, but for a child it may be just right. Most people, however, are not buying this for the voice option.  They are buying it for one of 3 reasons:  to display as an affordable prop replica, to wear as a Halloween costume or to use in cos-play.  Some very handy folks have also bought this as a "base" for as custom helmet, there are several talented YouTubers (like this one by Cosplay Chris) who have removed the battery pack and voice changer and added some handiwork to make this even lighter and better for cos-play.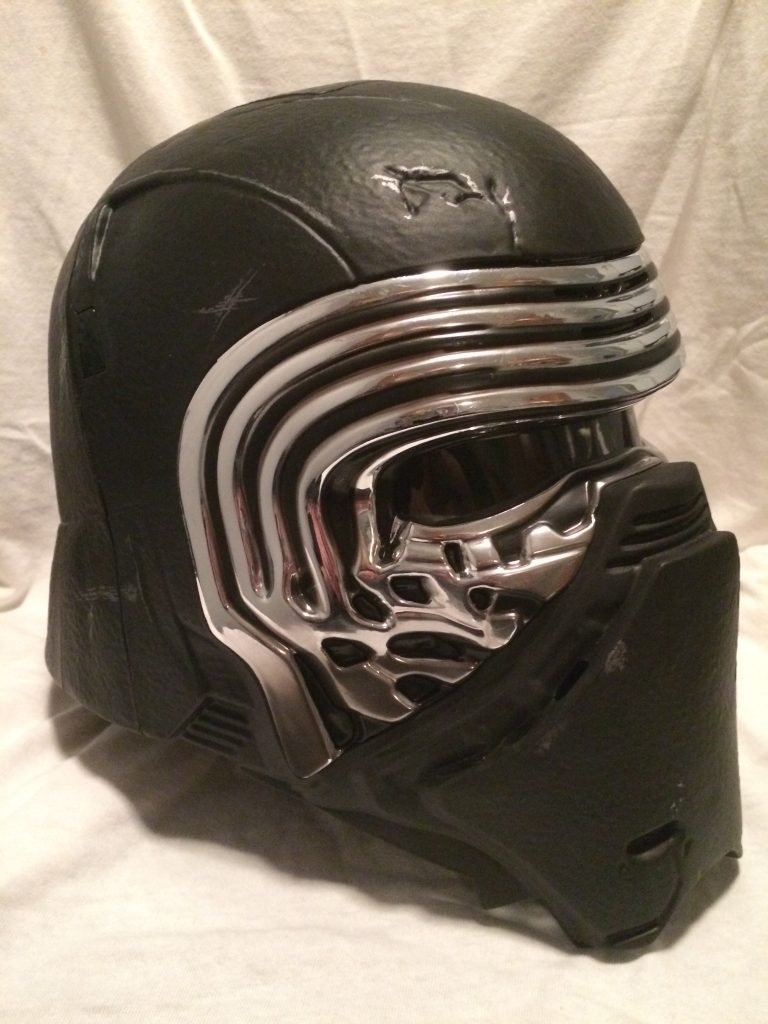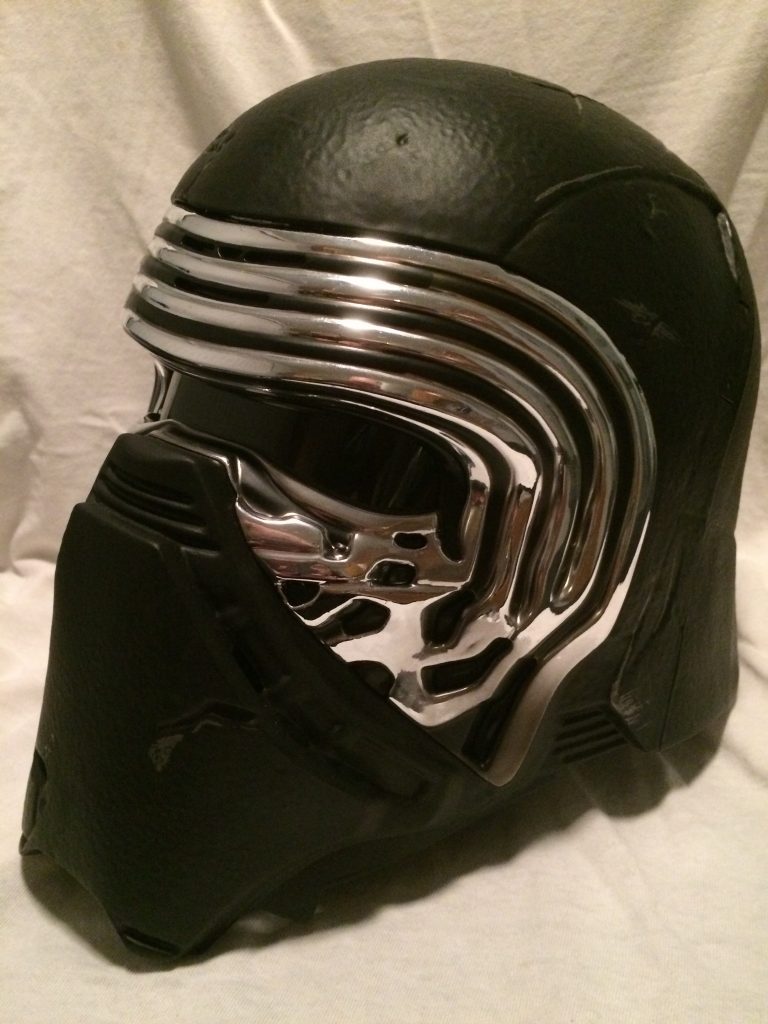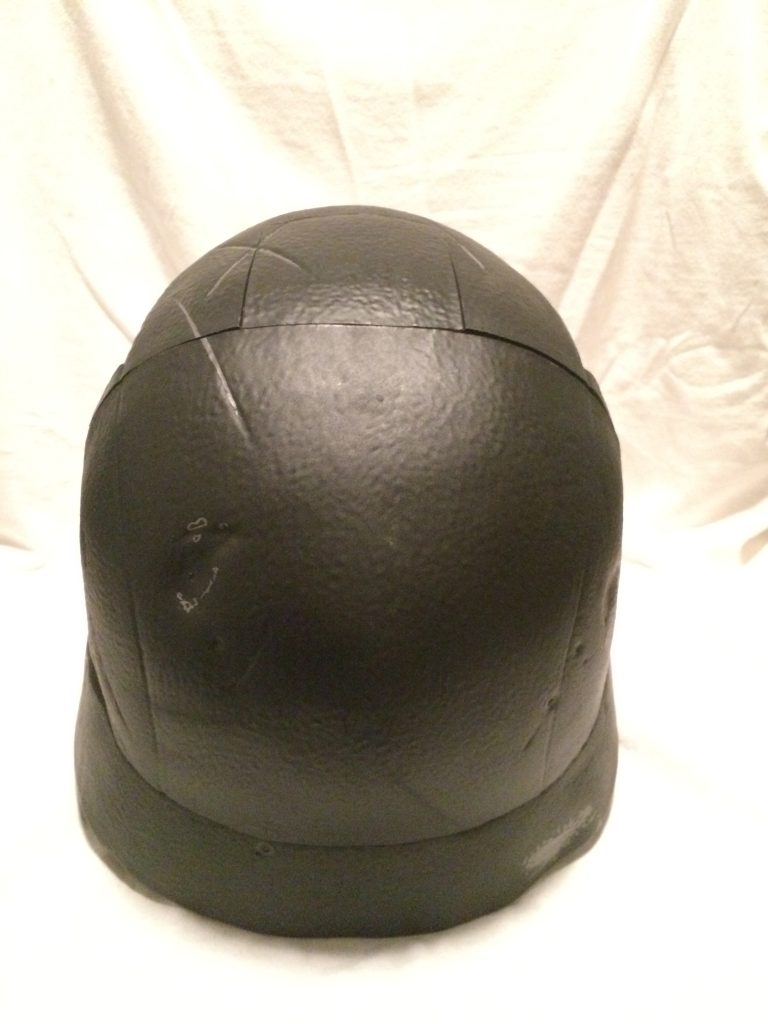 It takes 3 AA batteries which can be installed in the top back area, if I had any complaint about this, it would be the "gaps" around the battery cover, but you really can't tell once it's on your head. If you plan to just display it or don't plan to use the voice feature, leave out the batteries to save some weight.  It's not heavy by any means, but for that all night Halloween Party or 4 day con, you'll want to save the weight anyway you can.  The weathering is great, you have the nicks and dents as seen on the big screen.  The metallic parts are shiny and the matte dulled out exterior complement each other nicely.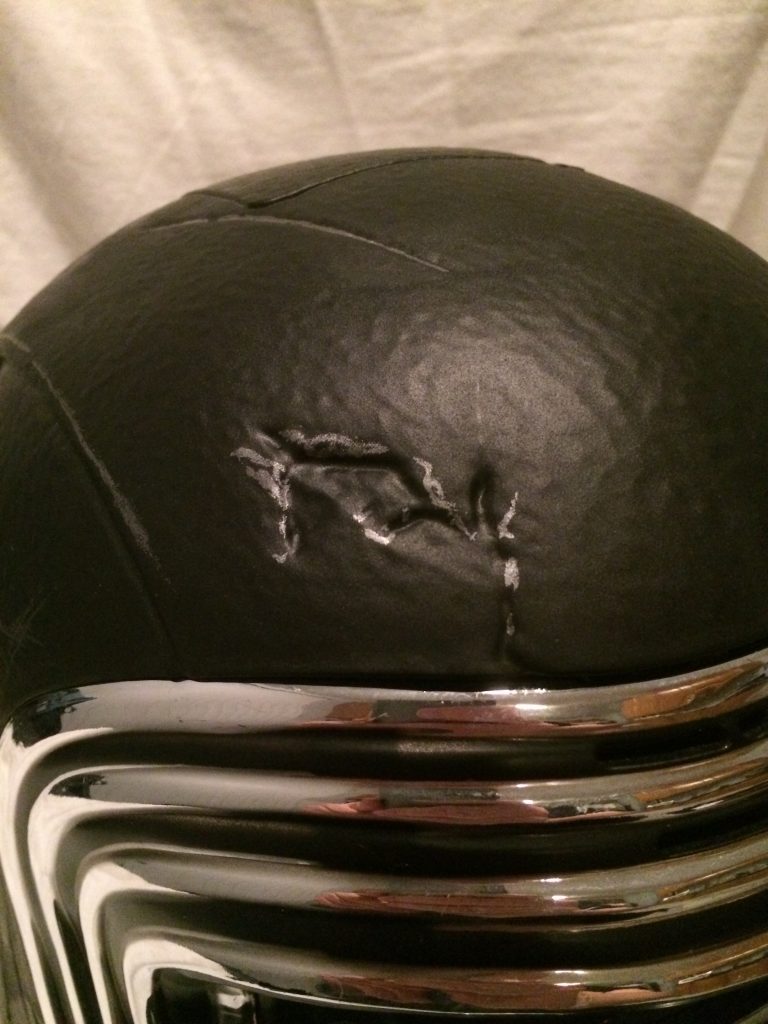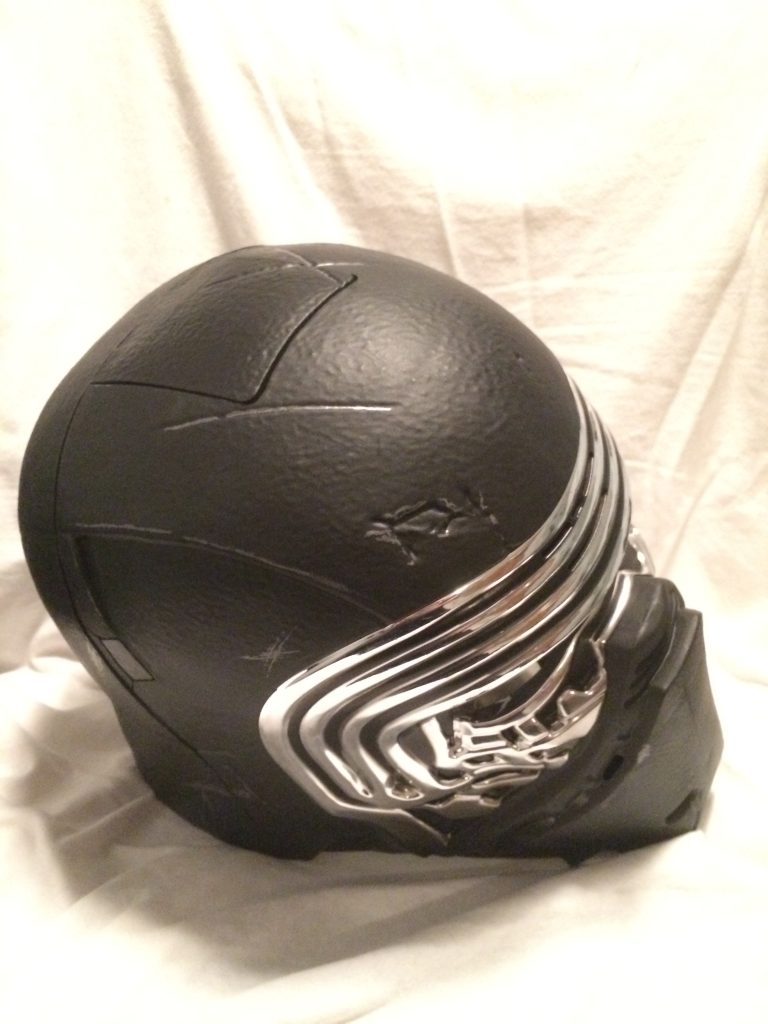 You really get great value for the $74.99 price point with the multiple ways you can enjoy this collectible.  For me, it will be on display most of the time, but I will wear it next month for Halloween, the kids should enjoy getting some treats from Kylo!
Big thanks to the crew at  Entertainmentearth.com for providing this sample for us to review, they are currently in stock as of this posting at this link.