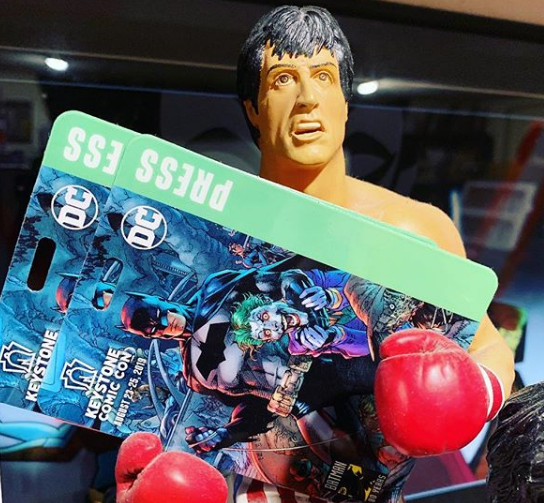 This past weekend we got to cover Keystone Comic Con and we are happy to report it was much better than last year and we applaud Reed Pop for taking the feedback from 2018 and making 2019 a great show, if it keeps improving year after year, Keystone will become the go to show after
NYCC in no time!
For Star Wars fans, there was tons of great booths to grab just about anything you were shopping for, from toys to comic and plenty of costumed guests for photo ops and Star Wars clubs to visit. Our friends at Toy & Comic Heaven had a great booth with a mix of everything! While we were a little disappointed that Vanessa Marshall and James Taylor had to cancel last minute, Keystone was very quick to issue refunds, Hopefully I can get them added to my Rebels items next year.
Steve Blum and Mary McGlynn from Rebels were on hand for autographs and panels. On a personal note I would have loved to see more Star Wars guests, but it was the same weekend as D23 and almost all the Star Wars talent was obligated to be there. Tom Holland was the highlight of the weekend, his appearance on Sunday was amazing, people came out starting at 5am, just to get in at 8am, and then wait for his panel. The panel was great and he later took photo ops with fans. There was great cosplayers everywhere and good food and drink. We look forward to heading back next year which has already been confirmed for August 28-30, 2020!
Check out a gallery of Star Wars highlights from the show below.