Youtini is the first ever STAR WARS book subscription box! Every month they will ship STAR WARS books right to your doorstep – Canon AND Legends material – along with official STAR WARS merchandise & Youtini-branded gear.
They are currently in a Prelaunch stage with an official product launch on December 22, 2017. At that time, they will begin taking paid subscribers and announce our official product lineup. The first shipments will go out in late January or early February. Part of that decision is dependent on the book release schedule that is currently planned for announcement following The Last Jedi premiere.
The current plan is to offer 3 different products at launch offered on a monthly basis:
The Youtini Box priced in the $35-40 range which includes:
The most recent STAR WARS Canon novel released within the last 30 days
A STAR WARS Legends novel that fits our theme and perfectly pairs with the previously mentioned Canon book
A curated guide outlining how each book fits into the big picture and STAR WARS timeline, backstories to the books, and our reasoning behind choosing them for this month's box
Personally-selected STAR WARS merchandise
Specialty and limited edition Youtini branded gear
The Youtini Bag priced in the $18-25 range: Either Canon or Legends Edition which includes:
Either the same Canon or Legends book we send in the Youtini Box that month
The same guided reading guide materials and low scale Youtini-branded merchandise.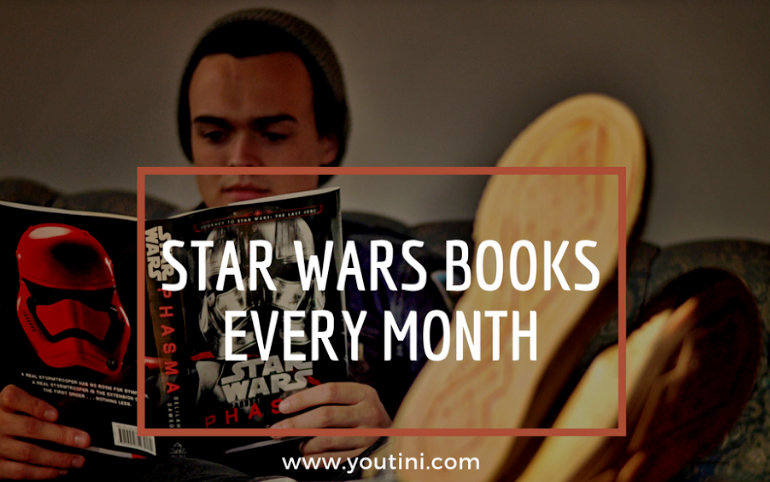 The product offering may changed based on customer demand during the Prelaunch series. They are very open to ideas. Following Launch, we will begin exploring other product offerings including graphic novels, comics, toys, and other collectibles.
Products and pricing are subject to change and they are open to customer feedback, so let us know if you have any suggestions and we will share them, or check them out at the links below:
Website: http://bit.ly/2yCP1WB
Facebook: https://www.facebook.com/youtini/
Twitter: https://twitter.com/youtini_us
Instagram: https://www.instagram.com/youtini_us/