Hasbro Pulse Black Series Fan Vote is LIVE!
on
March 5, 2019
at
7:18 pm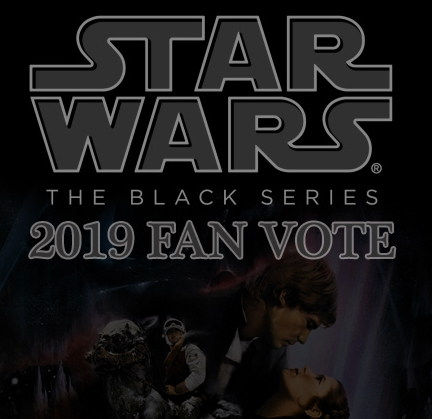 We are excited to share that the final fan vote to choose a new Black Series 6-Inch figure to celebrate Star Wars: The Empire Strikes Back 40th Anniversary is now live. Head to @HasbroPulse on Instagram to cast your vote for one of the 10 Empire Strikes Back characters, you'd like to see as a Star Wars Black Series 6-Inch Figure!
Please see below for the final list of figures included in the vote and Thank You to all our readers who voted, it was awesome to be included in this and SEVEN of our Top 10 made the final list!
Thank you Hasbro!
Star Wars: The Empire Strikes Back 40th Anniversary Fan Vote
1. Lobot
2. 2-1B Droid
3. Hoth Rebel Soldier
4. Willrow Hood
5. Wedge Antilles
6. Princess Leia (Bespin Gown)
7. Luke Skywalker (Dagobah)
8. Ugnaught
9. Imperial Probe Droid
10. FX-& medial Droid