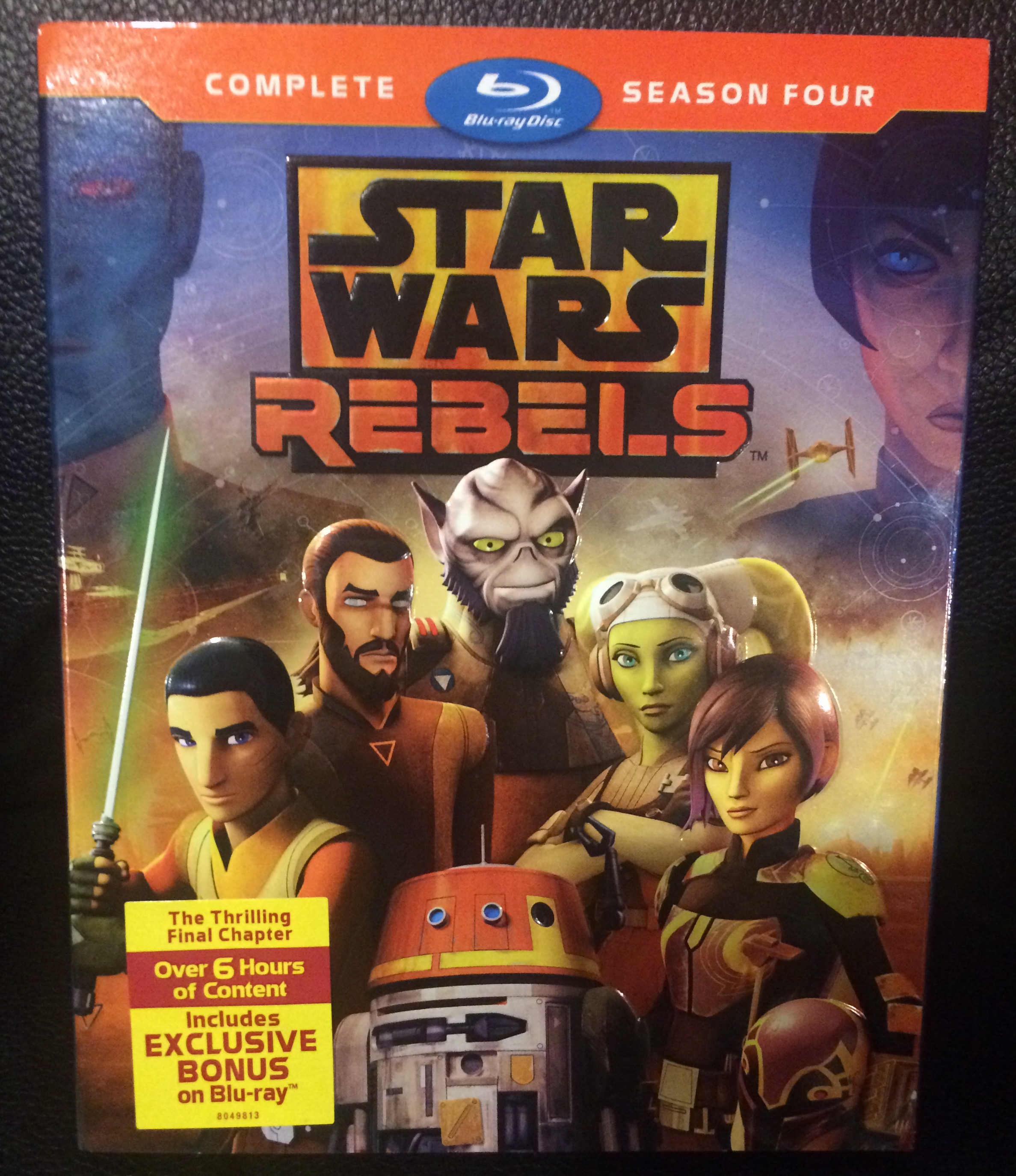 On Tuesday, 7/31/18, Star Wars Rebels: The Complete Seaon Four will be available on Blu-ray and DVD. This final season of Rebels does not disappoint! The blu-ray is complete with 15 action-packed episodes and over 6 hours of bonus content. Blu-ray exclusives include:
Ghosts of Legend — The paths come together as we explore the journey of the ghost crew with the talented people who brought them to life.
Force of Rebellion — Executive Producer Dave Filoni shares insights into the force and its importance across the Star Wars Saga.
Kevin Kiner: The Rebel Symphony — Go behind the scenes with composer Kevin Kiner to discover what inspired some of the most iconic music in the series!
6 Audio Commentaries from Dave Filoni
Rebels Recon — Go behind the scenes with the cast and crew in 8 entertaining and information-packed episode recaps!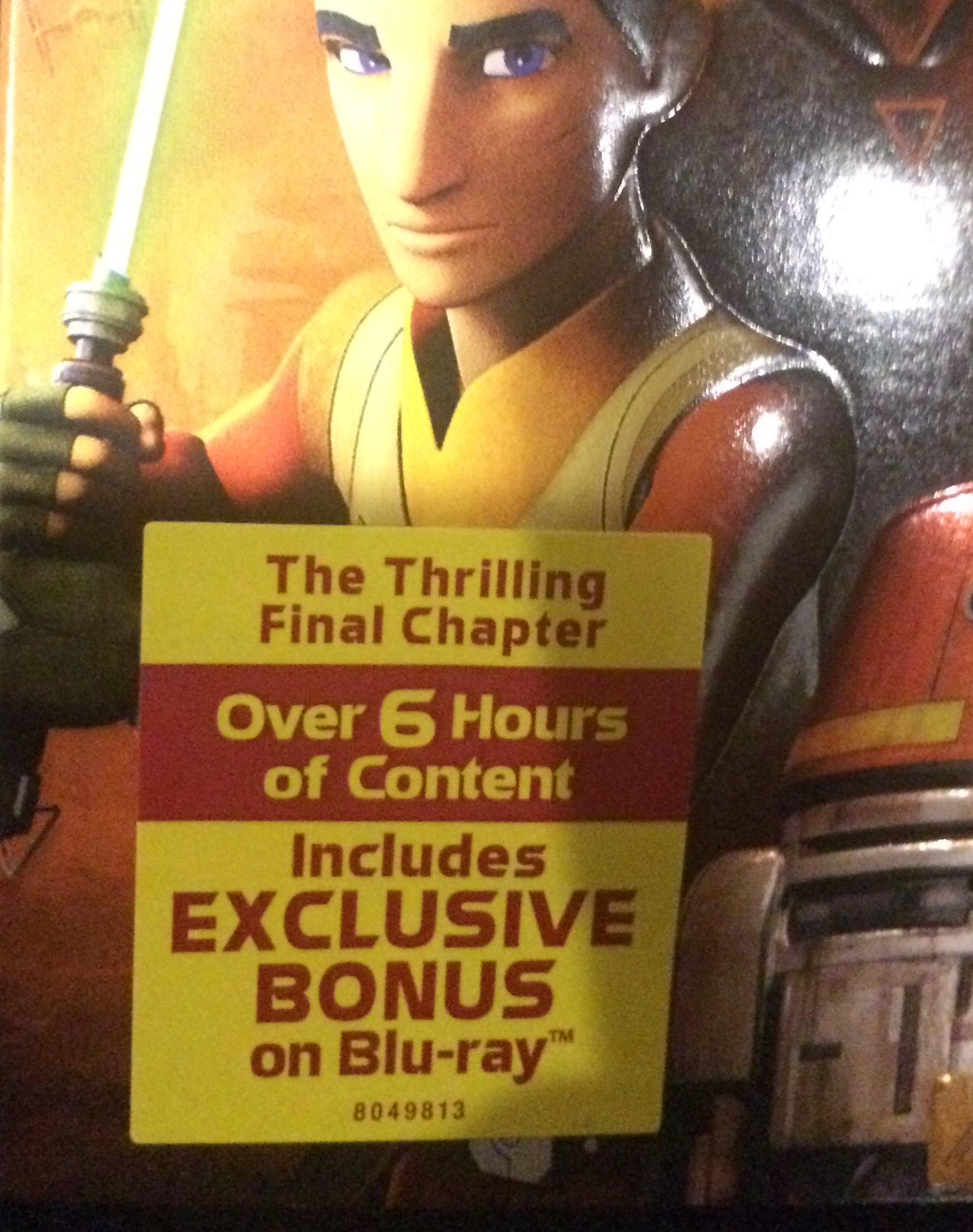 Specs:
Format: Animated, NTSC, Subtitled, Widescreen
Language: English (Dolby Digital 5.1), French (Dolby Digital 5.1), Spanish (Dolby Digital 2.0)
Subtitles: Spanish, French, English
Dubbed: French, Spanish
Region: Region A/1
Aspect Ratio: 1.78:1
Number of discs: Blu-ray (2-Disc) & DVD (3-Disc)
Studio: LucasFilm
Release Date: July 31, 2018
Run Time: 353 minutes
If you are a fan of this series, this is a must have season!
Click here to order or pick this up in store on 7/31/18.