on
October 14, 2015
at
11:30 am
New on Acme Direct
Star Wars: The Force Awakens inspired artwork
by Steve Thomas, Randy Martinez and Rodel Gonzalez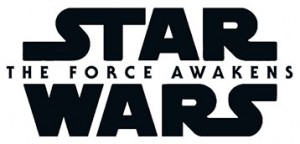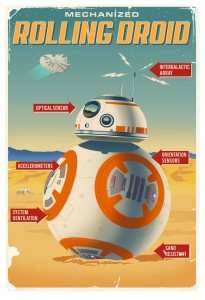 Steve Thomas continues his vintage toy box art series featuring
the Mechanized "Rolling Droid" otherwise know as BB-8.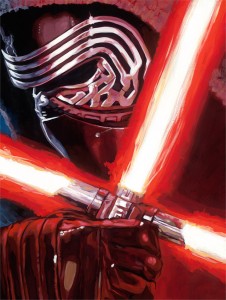 "Together we will destroy the resistance and the last Jedi"
Randy Martinez features the mysterious First Order ally
in his piece, "Dark Warrior Kylo Ren."
Rodel Gonzalez features "Captain Phasma" in his latest edition.
Clad in distinctive metallic armor, Captain Phasma
commands the First Order's legions of troopers.