Giveaway #19 kicks off today and it is for FOUR $25 Gift Cards to Big Bad Toy Store! There will be FOUR winners for this, each getting ONE $25 Gift Card. This one is open Worldwide!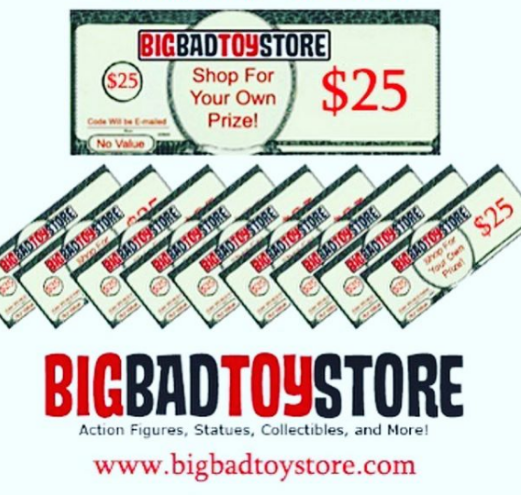 To enter, send us an e-mail to YodasnewsAnniversary@gmail.com with the subject "Gift Card to Big Bad Toy Store 19" and we will pick FOUR people at random on 4/4/2020. You must have a BBTS account or sign up for one (all free) before you can get your gift card, please remember none of the prizes (including this one) will be sent until Mid-April 2020. This one is digital and will be added to your BBTS account.
You MUST include your full name and e-mail address associated with your BBTS account in the email for it to count. You may enter once per 24 hours from 4/2/2020 to 4/3/2020 11:59EST, so two total entries per person!
THANK YOU for letting us bring you the news to you for the last 16 years! *Read the terms and conditions of entering this giveaway by clicking here