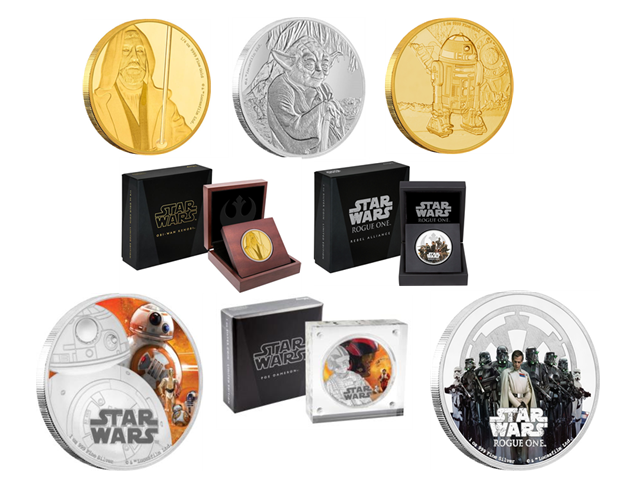 Limited edition Star Wars gold and silver coins make unique Christmas gifts. They are truly special works of art – incorporating quality craftsmanship and materials. Each coin is individually presented in Star Wars branded and stylized coin packaging, making them ideal gifts for any Star Wars fan.
And the good news is that New Zealand Mint offers fast shipping worldwide – see the website for more information on deliveries.  Plus, depending on your purchase volume, you may even qualify for free shipping!
This year, give a timeless gift that can be kept for generations. With a limited supply of each coin, don't delay – order your Christmas gift coin today.