Yodasnews: Thank you again for taking the time to speak with us! Last time we did a QnA with you was back in July of 2016 (check that out at this link) when you were the Brand Manager of Entertainment for Topps, as we enter 2018, you have some exciting news to share about your new role with Topps?
Mark Von Ohlen: Wow has it been that long?! Time flies and in that time we've got two new movies, the end of Rebels, and new role for me at Topps. I'm now running our Star Wars Authentics business which includes official photos and autographs from across the saga. It's been so exciting to dive into this new area, bringing in new autograph signers and developing new products for the website (www.StarWarsAuthentics.com).
Q: That's awesome, Congrats! A lot of our readers collect autographs and I personally have been collecting for over 20 years, I recently got a framed 16×20 John Boyega from my family for the holidays from you guys and it is amazing! The packing was unreal, it took 15 minutes to get it out! I am also part of a very large Facebook group called Star Wars Autograph Universe, so I reached out to them for some questions for you all about Star Wars Authentics! Ready to hear some?
A: That's fantastic! Yes, I'm ready for all the questions including how to unlock our incredibly tight packaging. We don't want those frames to crack in shipping you know!
Q: One of the questions that came up a lot, was photo selection. Will there be an opportunity for fans to select photos they would like to purchase, both for unsigned photographs and signed? The idea came up that we could do a poll of say 35-40 images and have a vote and maybe the top 10 you guys work on getting made for purchase?
A: I'm so glad you started with photos because that is a key focus for us right now. We've got almost 700 photos on the site so far and more are on the way. We started stocking the site with images from the original six films and then expanded out to The Force Awakens, Rogue One and the animated shows. We actually just added over 80 images from The Last Jedi to the site and we expect to add more soon. We're going to continually add photos to the site throughout the year and since it's a print-on-demand business there's no limit to what we can offer pending Lucasfilm approval. We can consider adding anything to the site that customers are looking for. The easiest way to make a request is to email customerservice@mail.starwarsauthentics.com. If we're permitted to add the photo you want to the site, we'll do it.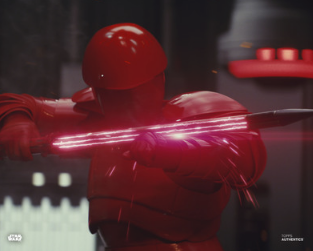 Q: What are the chances of being able to select higher quality photos (In regards to paper quality, thicker stock, etc..)
A: It's something we are exploring. We currently use Kodak professional and it's very high gloss. If there's a real demand for anything thicker than our current paper, or a matte finish, or anything else, we can definitely investigate it. If fans out there have something specific in mind they're looking for, just email it to our customer service and we'll investigate the options.
Q: Are you planning any changes for the next SW Celebration Autograph Pavilion to reduce the wait time and have more uniform guidelines across all guests?
A: We certainly learned a lot in terms of organizing autographs and photo ops at Celebration 2017. For anyone who was there the entire weekend, you would have seen a huge difference between Thursday and Sunday. Those changes, along with other improvements, would certainly be implemented at the next show. There aren't any plans announced for a Celebration in 2018 and we don't have any visibility to what 2019 may have in store, but as soon as we know we'll make an announcement so the fans can plan accordingly.
Q: Will SWA be offering a selection of Behind the Scenes photos at any point?
A: It's definitely something we've discussed. If there are any behind the scenes shots we are permitted to use, we will certainly add them to the site. Again, if there are specific images people want to see, send a note to our customer service email.
Q: You once offered the 1:1 signs from Celebration for auction, if any were not bid on, do you plan to offer them again in the future for sale? Can we get an update on that? Once the auction ended you could not see the page anymore.
A: We sold several of the Star Wars Celebration banners at the auction we ran late last year. The few remaining banners might go back on sale again, but I don't have any concrete plans to announce on that yet. For anyone unaware of what we were selling, the banners were gigantic – 60" by 84" – that's 5 feet by 7 feet in size! Makes for an awesome wall display if you have a wall that big.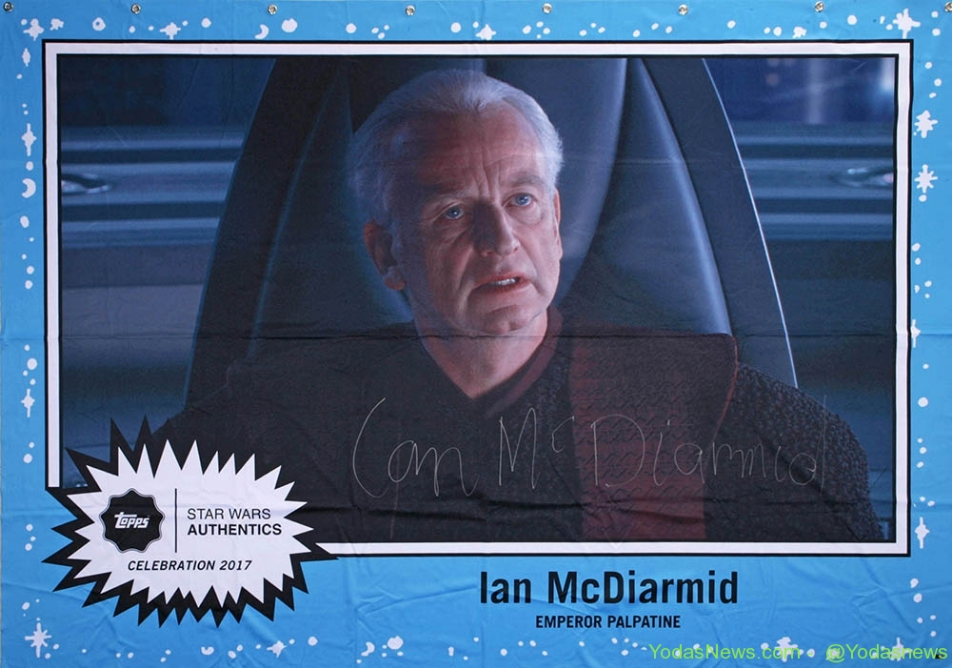 Q: How do they go about selecting photos? Will you eventually get to iconic classic images as staples on the site?
A: We have a plan in place to consistently add photos to the site ongoing. We just added a ton of new images from Star Wars: The Last Jedi and we have more new images coming from Star Wars Rebels Seasons 3&4 as we get ready for the finale. We'll also have images from Solo: A Star Wars Story in May and we'll continue to add other new items as fans request them.
Q: What are your goals for the website in the immediate to long term future?
A: As with our trading card business, Topps is alsways looking to launch new products and bring on board new autograph signers. We have two new signers for Star Wars Authentics launching this month – James Arnold Taylor and Stephen Stanton! Plus we'll have some returning signers autograph new photos from Star Wars: The Last Jedi. We've just added several new autographed photos of John Boyega from The Last Jedi a few of weeks ago. We also have new autographed wall art from Felicity Jones, the star of Rogue One. This year you can expect to see more new products, new photos added regularly, more autographed photos from your favorite signers and more new signers added to the site so keep checking back.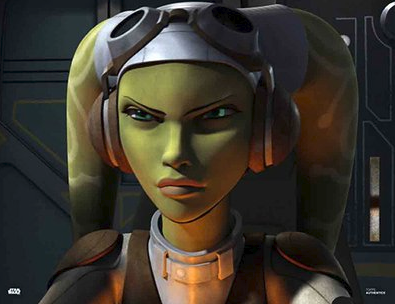 Q: Will SWA be adding any non-character photos (e.g. Spaceships, vehicles, etc)? Previous vendors offered 'generic' photos that were ideal for multi-signed pieces. The community would really like to be able to purchase those.
A: You're in luck! Among the 80+ new photos we just launched from The Last Jedi, we've got several vehicles and battle scenes that would be great to get signed by a wide range of people. We're also going back to find some iconic classic scenes including vehicles for that very purpose. I know we've got some Death Star pictures in the works as well as space battles for all you pilot fans out there and large group photos perfect for multi-signing.
Q: Are you working on a UK/European outpost for purchasing official images? Shipping & customs makes it rather prohibitive to get from the US for those in the UK.
A: We're actually looking at a few different options to help solve that very issue. We hear you and we're actively tackling this. I don't want shipping charges to be the reason people miss out on our great products so our focus on our international consumers is definitely a priority this year.
Q: Do you plan to offer images with the white borders at some point?
A: That's something we're considering. No plans to announce yet.
Q: Are they planning to do more private signings with send-ins? Like what you did with Felicity Jones.
A: I would love to do more send-ins and expect that we'll have a few coming up late in the year. Our focus in the first half of the year is the addition of new photos (The Last Jedi, Rebels Seasons 3&4, missing classic shots), new autographs being added (we just put up a wide range of new items from John Boyega and Felicity Jones), and photos from new signers (James Arnold Taylor, Stephen Stanton and more TBA) being added to the site. If we can schedule another send-in program with any of our signers later this year, we will definitely do it.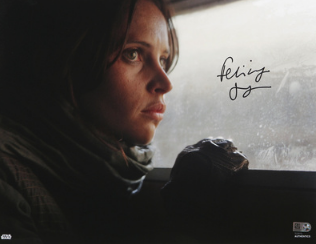 Q: Any chance we will get a Hayden/Ewan Dual Signed in the future from SWA?
A: We would have to get Ewan McGregor first now wouldn't we!? And believe me, we are trying. As soon as we secure any new signer for the SWA site we'll be sure to announce it on one of our channels – www.facebook.com/OfficialToppsStarWars or our Twitter @Topps handle. We'll also be adding some new multi-signed items soon so keep a look out!
Q: Can you share any news on upcoming Topps Star Wars trading cards including what you have planned for Solo?
A: We have another really exciting year planned for Topps Star Wars trading cards with some new brands that we are launching and some returning favorites. The year kicks off with a new brand – Star Wars Black & White A New Hope, a hobby exclusive featuring rare black & white photography from the film, autographs and sketch cards. Then in May we have the Han Solo Movie set which we can't reveal any details around yet given the tight communication embargoes from LFL. Then in June we have Star Wars: The Last Jedi Series 2 which will tell the full story of the film and include at least two new signers – Laura Dern as Admiral Holdo and Amanda Lawrence as Commander D'Acy. Later in the year sees the return of Star Wars Galaxy, which features new artwork from Topps artists. That's especially exciting as it will be the first Galaxy set done post-Disney. We've also got some surprises in store for the finale of Star Wars Rebels that we'll be announcing soon and other returning favorite brands like Masterwork coming later in the year. As you know once we're ready to release any announcements I'll send it over to all the Yodasnews fans.
Q: Thanks for all this great info on Star Wars Authentics and Topps Star Wars trading cards! Anything you want to leave the fans with?
A: Yes, thanks to everyone out there who's a fan of our products. We're so excited about this year and hope you are as well. Follow us on social media – www.facebook.com/OfficialToppsStarWars or our Twitter @Topps handle if you guys have any other questions! May The Force Be With You!