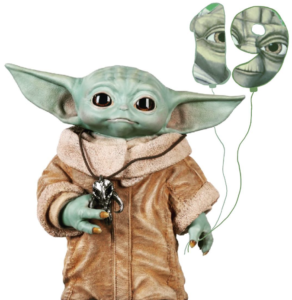 Below are the winners of all prizes up until yesterday, more are still coming!,  Please be sure to claim your prize as stated when it was announced. Thanks! Some BIG stuff coming soon! And please DO NOT email yet asking if they have shipped, we have just started to send them this week, and you will get notified, gift cards are digital will be added to accounts in 2-3 weeks.
REC_…
1st Giveaway – Kotobukiya Boba Fett ArtFx – Jesse P (SHIPPED)
2nd Giveaway – BBTS ($25 gift card)
3rd Giveaway- Joe Coroney Print-   Michael H.
4th Giveaway – BBTS GIFTCARD – 

@

Fredfredsonnyc
5th Giveaway

 

Cufflinks.com

Gift – silk tie and socks (1) – @wes182 – (SHIPPED)
6th Giveaway Cufflinks.com silk tie and socks – @donna_ 44 (SHIPPED)
7th Giveaway -The Phantom Menace Darth Maul Jumbo Figure-

 

Lance D, DE (SHIPPED)
8th Giveaway – Bbts gift card –

 

Campbell E. FL
9th Giveaway- 5th Giveaway

 

cufflinks.com – silk tie and socks – @wes182 –(SHIPPED)
giveaway 10 – Endor Geeki tiki –

 

no winner announced
Giveaway 11 and 12 –

 

4 patches –  (SHIPPED)
Giveaway 14 – 2 $25 bbts gc – no winner announced
Giveaway 15 – joe C Punch It Art Print annonced – Callista Andea – Frement NJ
Giveaway  Lifesize Grogu – @benny.blast
iveaway 20 – Rancho Obi Wan

 

– Angrydad2112  (Shippped) Giveaway 20 – TBDGiveaway 15