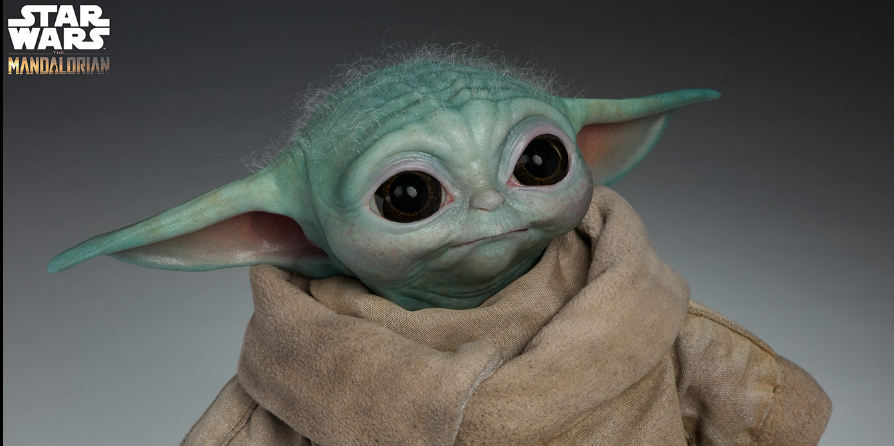 In the last 24 hours, for some reason we got a ton of e-mails and messages on Facebook about The Child Life-Size Figure by Sideshow Collectibles (which you can still pre-order at this link) so we decided to make a post listing them all, and any answers we have that we were able to find and answer for you. Hope this helps some of you. All the answers we got either via the Sideshow website or the Q&A from The Sideshow Facebook page.
Q: Is it cuddly and poseable?
A: No, while it's listed as a figure, it's broken down in the description that it's a mixed media statue, and Sideshow confirmed this on Facebook.
Q: Can you take it off the base?
A: Yes, Sideshow confirmed this via Facebook. (Update as of 12:14pm EST – Sideshow Support was in touch with us and let us know that he is not intended to come off the base.
Eric was kind enough to give up a breakdown "While this item is early into production and it's a bit too early to provide specific details, the figure is intended to be displayed on the base. It will most likely have a peg that slots into the base and it cannot and is not intended to be displayed off of the base.")
Q: Can you swap out different heads and hands?
A: No, it's a statue. But Hot Toys announced one last night which may have those features.
Q: Do you know how many they are making?
A: No, they did not list an edition size, so we assume it will be open to the amount of pre-orders received and extra for returns/damages. Sideshow sometimes will reveal the edition size later, but often they do not.
Q: Is this made by Sideshow or Hot Toys?
A: It's actually molded and casted by Legacy Effects, who made the actual one for the show and is sold and distributed by Sideshow.
Q: How heavy is it?
A: No weight has been listed, but it's a 16.5″ mixed media statue, so it's not going to light like a plush or anything, plan for it be like any other mixed media statue of that size.
Q: What is it made of?
A: Fabric , Plastic and Resin.