We are very excited to bring you the first look at 2 of Gentle Giant LTD's Star Wars exclusives for San Diego Comic Con! The Farmboy Luke (Yellow and Brown) ROTJ  Jumbo Figures!  These are both super limited at just 250 pieces each.  If you are a Premier Guild member, you can pre-order both of these in a few hours (preorder at 12pmEST/9amPST on 6/28/2016) click here for the Brown and here for the Yellow (links will not be live until 12pmEST)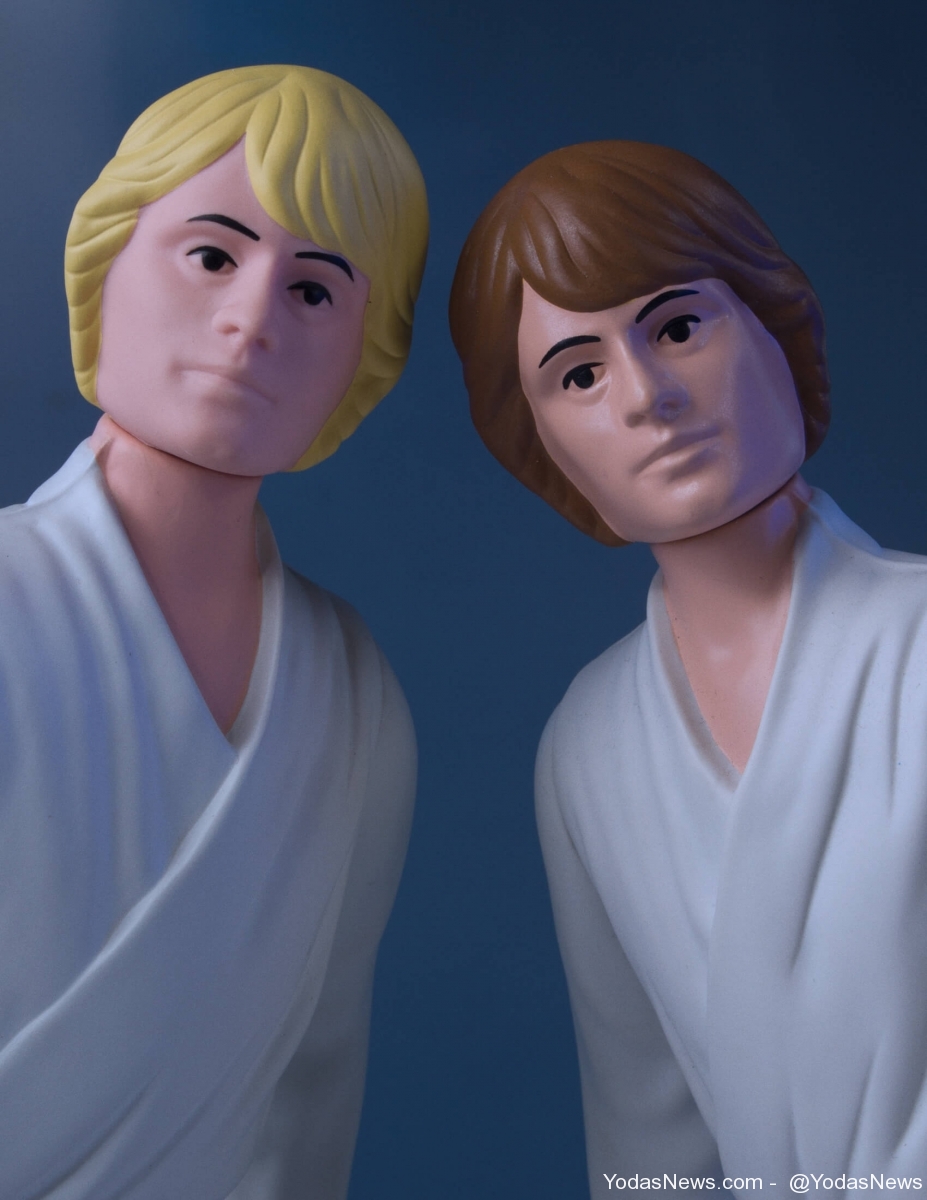 If you are not a Premier Guild member, you can pick these up at San Diego Comic Con July 21–24 while they last. There will be daily allotments and these will sell out very fast with such a low edition size.
Be sure to click the gallery below to see all the images right now and then pre-order once they are live.
Farmboy Luke (Yellow) ROTJ SDCC EX 2016 Jumbo Figure – $80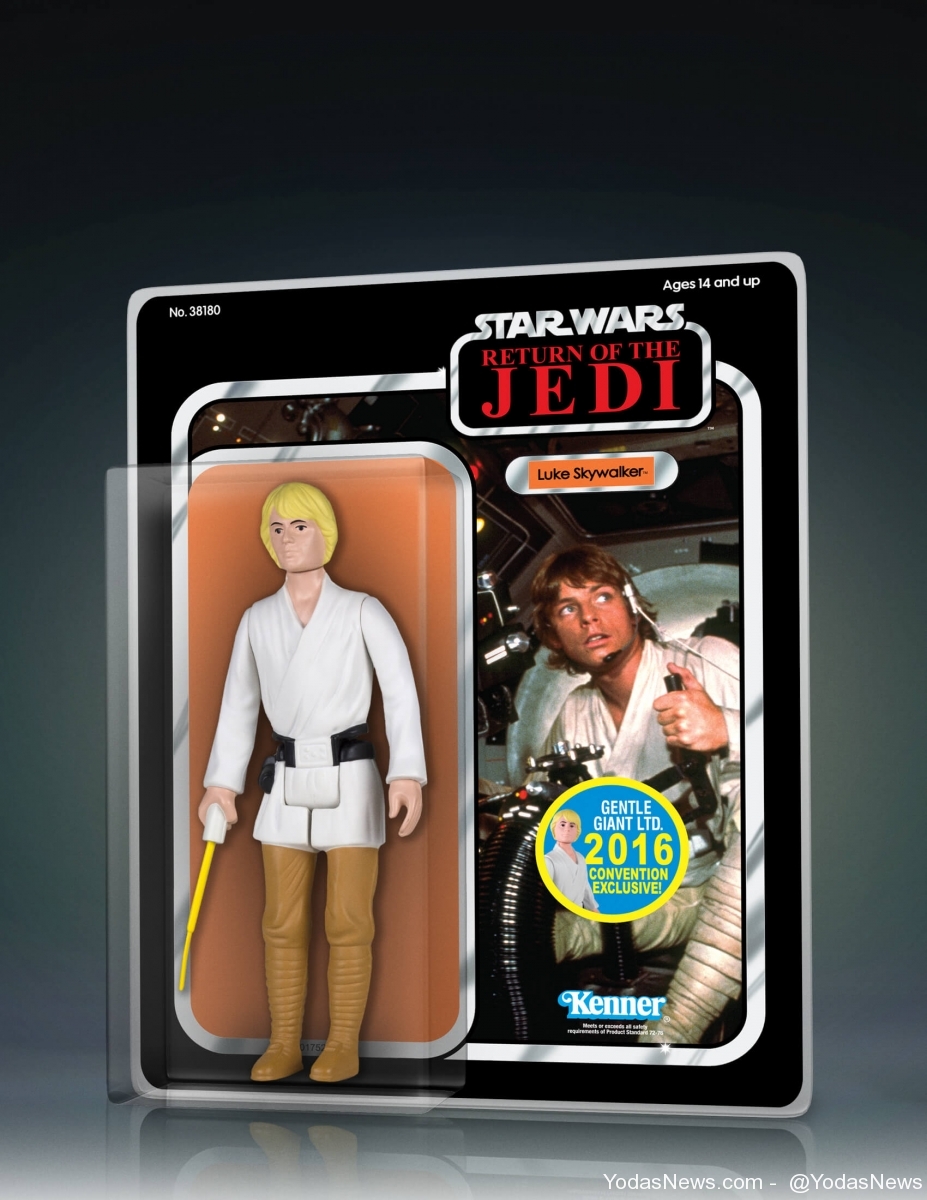 Farmboy Luke (Brown) ROTJ SDCC Ex 2016 Jumbo Figure – $80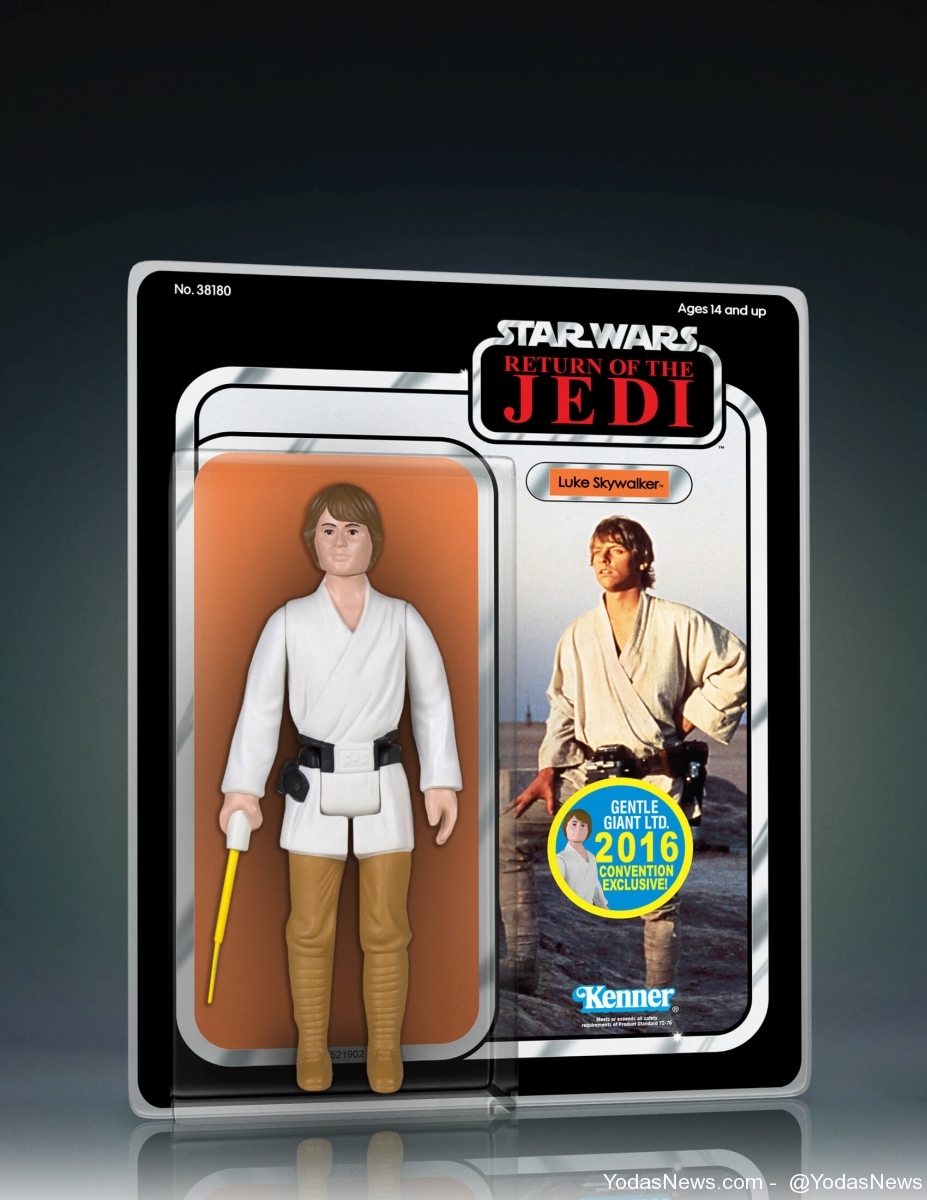 Because YOU demanded it; the long sold out "Farm Boy Luke" is available again. Now with paint and packaging matching the original 1983 Return of the Jedi action figure.
This low run edition was made for the die-hard collectors or those that missed the first release. Most importantly; it's for you, the fans and collectors that told us "I had this when I was a kid!"
Digitally scanned from original 3 ¾" Kenner figure and enlarged to 1:6 scale, no detail has been overlooked. Roto-cast and injection molded from durable plastics, this fully-articulated jumbo figure includes a faithfully re-produced plastic yellow lightsaber that extends from his right arm.
To further capture the vintage vibe, Gentle Giant packages their figures on an era-accurate Return of the Jedi backer card using all original photos and artwork. Always designed with the collector in mind, the figure comes in a re-sealable plastic outer clam shell for years of enjoyment and display.
Collectors around the world have noted hair color paint variations of their original action figures. Making either "Yellow" or "Brown Hair" Luke Skywalker figures highly sought after collectibles. Both are now available here in "jumbo" scale, but act fast, only 250 pieces of each will be produced!