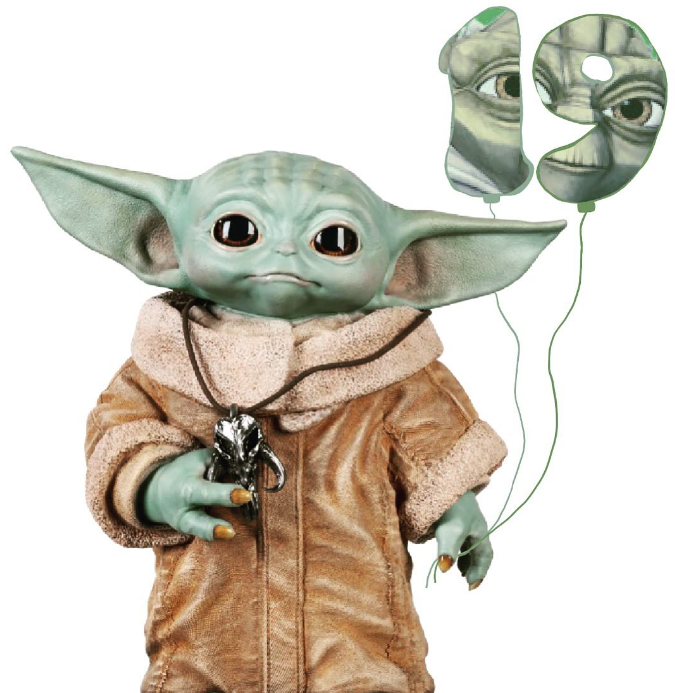 Since February of 2004, we have had the honor of bringing all of you daily news, product reviews and convention coverage. 19 years and 44,576 articles later, we are proud to say we have never missed a single day! Sharing our love for Star Wars with you is our greatest pleasure. As we celebrate our 19 year anniversary, we would like to thank both our dedicated staff and our wonderful readers. To our staff, we are eternally grateful for the commitment, drive and energy you bring to Yodasnews. Without your tireless dedication, none of this would be possible. To our beloved readers, it is your dedication and loyalty that keeps alive this great franchise that we all love and share.
During the month of February, we have amazing giveaways planned to thank you, our readers, for all your support over the last 19 years!
Also, as with previous anniversaries, we are giving away prizes for both our casual readers and those who follow us on social media. Keep your eye out for special events to test your creativity, fun and competitive trivia nights, and much more. Some of the items up for grabs include Gift Cards to your favorite online stores, statues, mini busts, action figures, and more!
It all starts today, stay tuned for how to enter the first giveaway around 5pm EST today! If you don't follow us on Social Media, now is the best time to do it as we will do random giveaways not posted here on Facebook, Twitter and Instagram! Links at the top right of the website
Some of the items up for grabs include: Life-size Grogu statue, Darth Maul Jumbo, $350 worth of Gift Cards, Autographs, Patches, Gentle Giant statues and busts, Hasbro action figure from past and present, you can see these, as well as, other prizes right here. Of course, none of this could be possible without the generosity and support of our Anniversary Sponsors, so be sure to check them out on our prize page (will be up this afternoon) and support them.