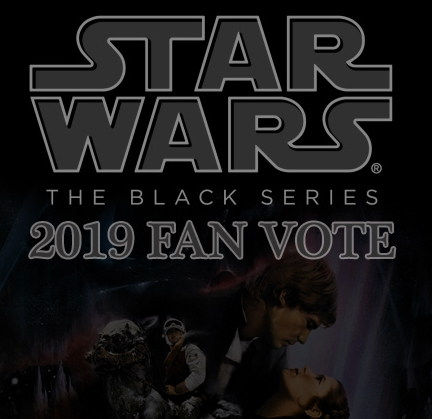 At the Toy Fair Entertainment Brand Preview event, Hasbro announced that they are celebrating the 40th Anniversary of Star Wars: The Empire Strikes Back, happening in 2020, by giving fans the chance to help Hasbro decide which Star Wars character they would like to see added to the Black Series line. We are very excited to have again been asked by Hasbro to be part of the Official Fan Vote!!! We have done these in the past and they are always a great time. Let's go over how this will work:
Starting today, Tuesday 2/19 at 10am EST, the voting is now OPEN at Yodasnews!
We need all our readers to share their votes on which Star Wars: The Empire Strikes Back character you want made into a 6-inch figure. Once voting closes we will send our top 10 picks to Hasbro, they will then use that list and input from the other fan sites that were asked to participate to host a final fan vote on the Hasbro Pulse Instagram the following week!
To vote, you need to e-mail us at Yodasnews@gmail.com with the subject line 2019 HASBRO FAN VOTE – Please make sure that you use that specific subject so we are sure to make every vote count!
Fan Vote Guidelines:
Only characters from Empire Strikes Back can be included in the poll (Note, the winning figure will not be a retool of a previously released figure, so cast your votes accordingly)
Only 1 vote can be submitted per email address per day
Polls close at 11:59pm EST on Thursday, 2/21, no votes after that time will count
We will be sending our results to Hasbro by 10am EST on Friday, 2/22.
On Monday, 2/25 Hasbro Pulse will host the final vote featuring the top 10 figures.
That's it! Thank you to Hasbro for asking us to take part in the Fan Vote again!