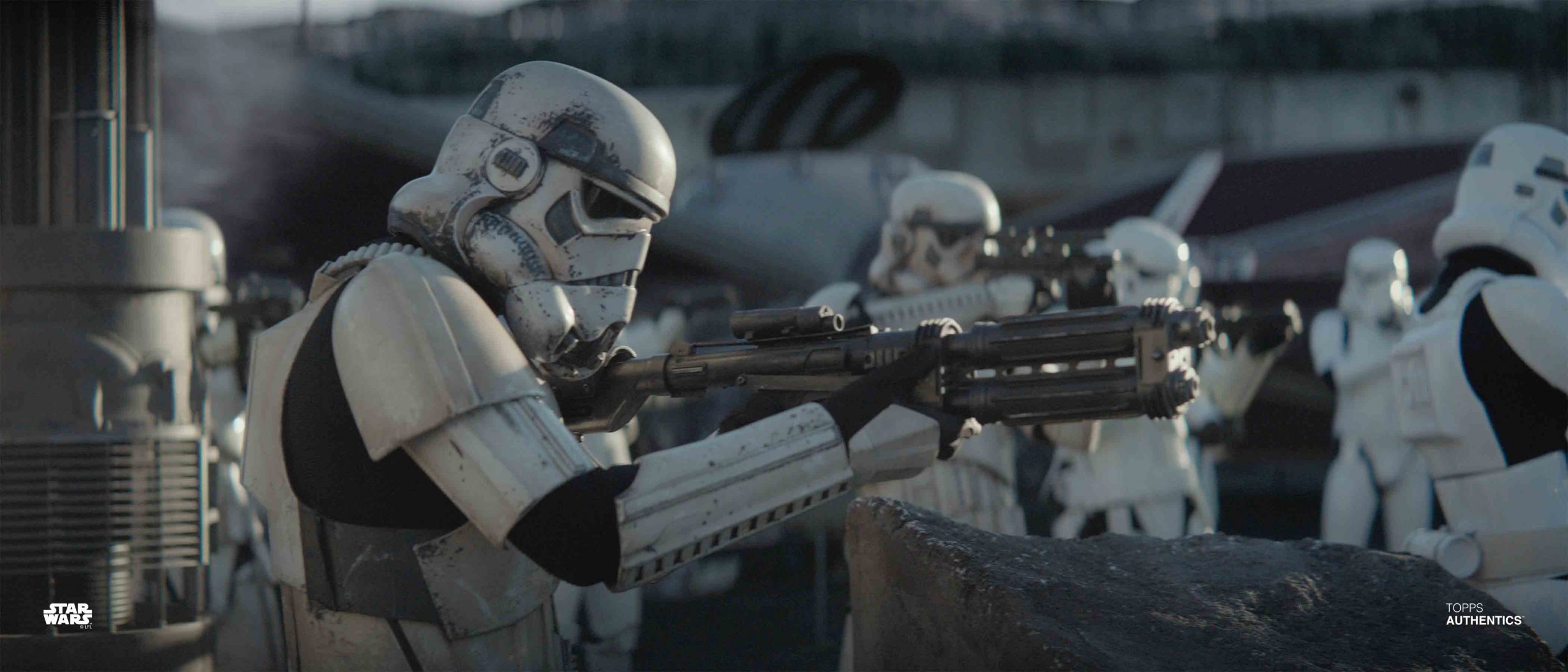 New WideVision photos from The Mandalorian Chapters 4-8 have been added to the Star Wars Authentics site!
Check out the collection here which now features almost 300 WideVision 6×14" photos from the first season of The Mandalorian at this link!
Be sure to check back with Star Wars Authentics next week as we will have official photos from Star Wars: The Clone Wars Season 7 Episode 4 for sale on Monday 3/16!
You can see the entire collection of over 400 official photos from The Clone Wars including the first three episodes of Season 7!
Also coming next week, the Star Wars Authentics 11×14 Blind Pack hits hobby shops Wednesday 3/18! This collection features 11×14 autographed photos from across the saga including Harrison Ford, Daisy Ridley, Adam Driver, Hayden Christensen, John Boyega, Billy Dee Williams, and new signers from The Mandalorian like Gina Carano, Nick Nolte and Giancarlo Esposito! We'll have a small quantity of boxes on the Star Wars Authentics site.