I was quite excited with the ToyFair release of Bandai's Samurai Darth Vader. At first glance I wasn't so skeptical about if I would probably buy it. I've been on the path where I buy a something at times and feel, I might not like it but opening the box made me feel this is well worth it.  His head sculpt is absolutly stunning with fantastic detail all over. Sadly he has no bicep articution. There is quite more articulation in his shoulders for more movement. His bicept articulation allows for more range flow compared to DC universe and Marvel Legends.
Samurai Vader comes with an ignited Lightsaber and a hilt to display on his belt, similar to the Vintage collection Jedi's with the extra hilt for display. His ignited lightsaber is translucent with a slight red gradient on top while bottom is translucent. He comes with four sets of hands, closed fists, open hands, grasping hands and force chose hands. He stands at 7 and a half inches tall and is not compatible with The black series 6 inch. He fits more for NECA.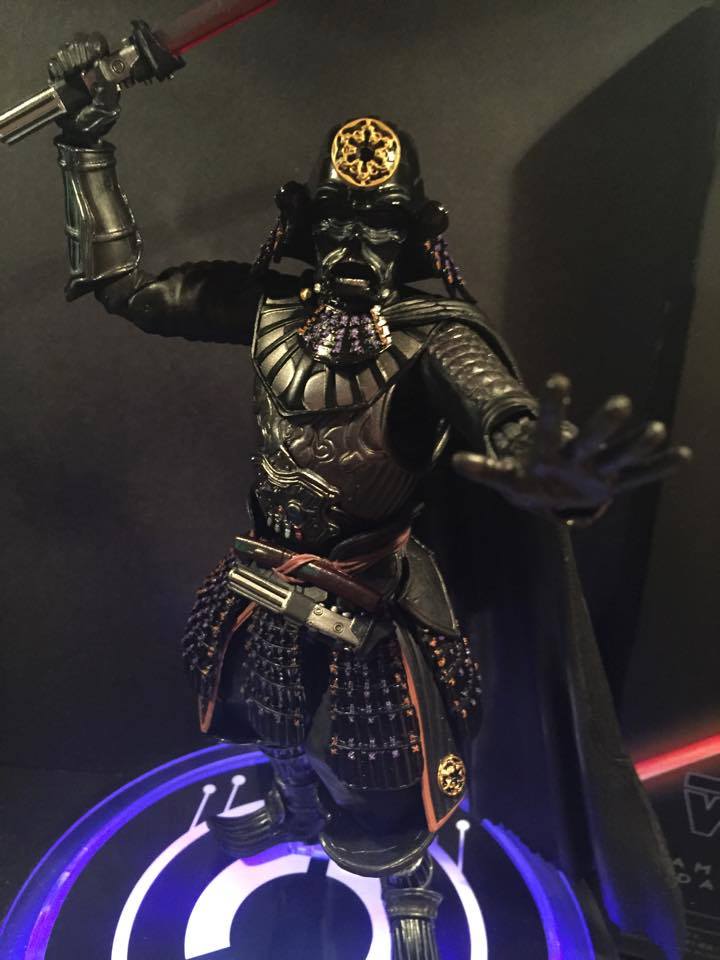 Overall he has a ton of detail and articulation but not easy to pose in positions you'ed like. I find that slightly upsetting. He's pretty pricey but worth the money.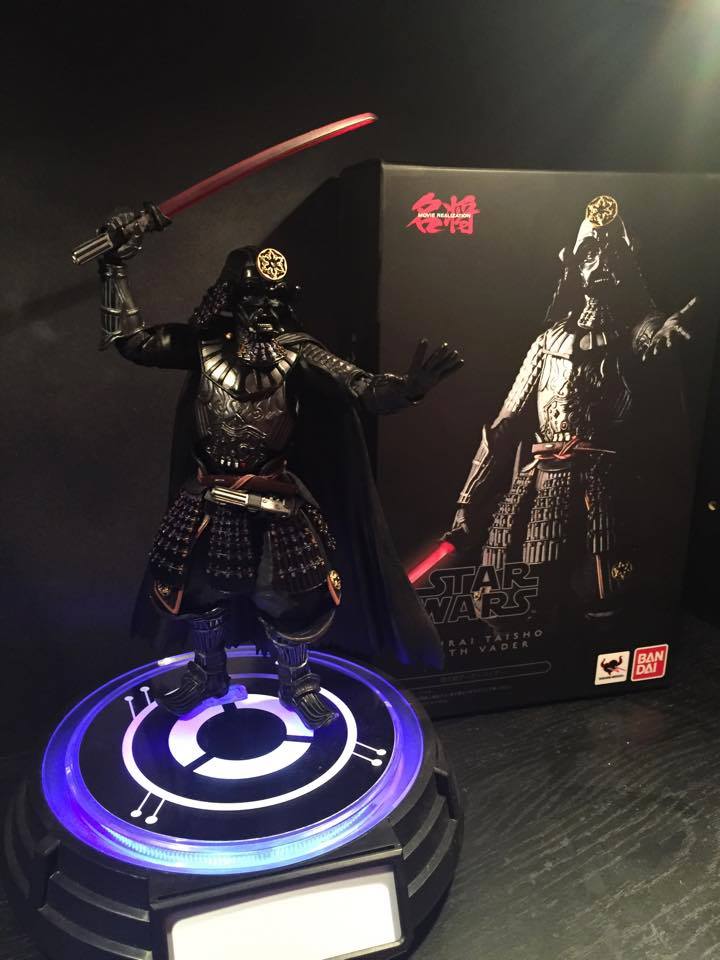 Add this to  your collection right now at Amazon.com for $120 – Click Here!