Review: Star Wars: Women of the Galaxy
on
November 12, 2018
at
1:00 pm

The women of the Star Wars galaxy drive its stories and saga forward at every level. This beautifully illustrated, fully authorized book profiles 75 fascinating female characters from across films, fiction, comics, animation, and games.
Artist: Karen Hallion
Featuring Leia Organa, Rey, Ahsoka Tano, Iden Versio, Jyn Erso, Rose Tico, Maz Kanata, and many more, each character is explored through key story beats, fresh insights, and behind-the-scenes details by author Amy Ratcliffe. Also showcasing more than 100 all-new illustrations by a dynamic range of female and non-binary artists, here is an inspiring celebration of the characters that help create a galaxy far, far away.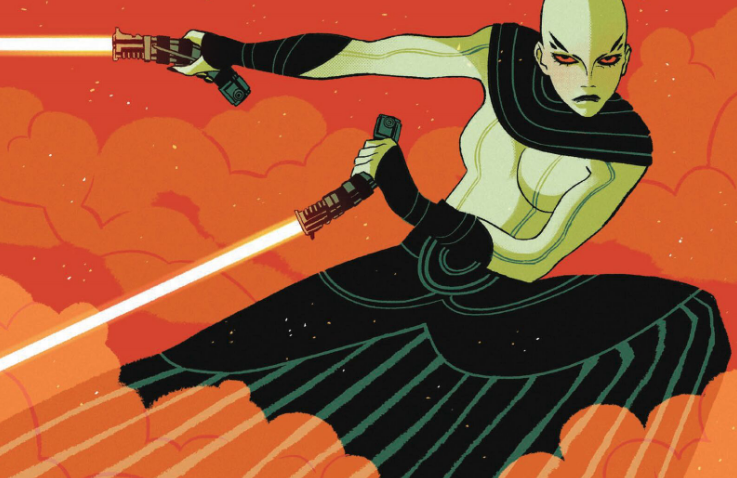 Artist: Sara Kipin
The variety of art in this book is amazing and stunning, you get a real feel for how each artist views the character. As a woman, it was great to see a book like this showcasing the amazing women in the universe. Too often, it's assumed that most of the artists are men and this book shows just how many amazing women also help us visualize the characters we love (and some I didn't even know about). The stories by Amy Ratcliffe are enjoyable and give you a deeper dig into each character.
I would recommened this book to all fans. This book would make a great holiday gift to a female Star Wars fan in your life, you can get it right now via this link at Amazon, where it is only $19.46.
Contributing artists
• Alice X. Zhang
• Amy Beth Christenson
• Annie Stoll
• Annie Wu
• Christina Chung
• Cryssy Cheung
• Eli Baumgartner
• Elsa Charretier
• Geneva Bowers
• Jennifer Aberin Johnson
• Jen Bartel
• Jenny Parks
• Karen Hallion
• Little Corvus
• Sara Alfageeh
• Sara Kipin
• Sarah Wilkinson
• Viv Tanner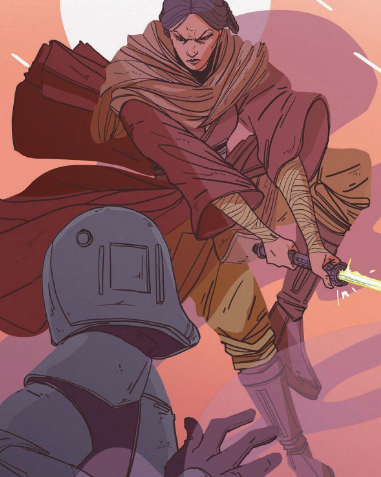 Artist: Sara Alfageeh