on
July 1, 2017
at
5:00 pm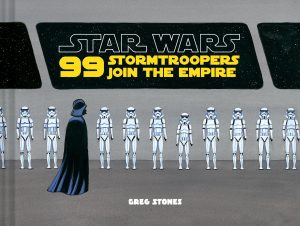 What happens to the 99 Stormtroopers that join the Empire? This book walks you through their amusing journey.
Star Wars 99 Stormtroopers Join The Empire was written by, Greg Stones, a lifelong Star Wars fan and author of six illustrated humor books. The book is available in hardback and is 96 pages with full color images throughout. This book has been called a "clever nod to Star Wars fandom".
This humorous book, pokes fun at the troubles the Stormtroopers face in their ultimate demise. Each page describes the predicament of some stomtroopers and provides a colorful illustration of each. There are appearances in the book by many characters, including Han Solo, Luke Skywalker, Princess Leia, Chewbacca and K-2SO. The story counts down the troopers until only one remains.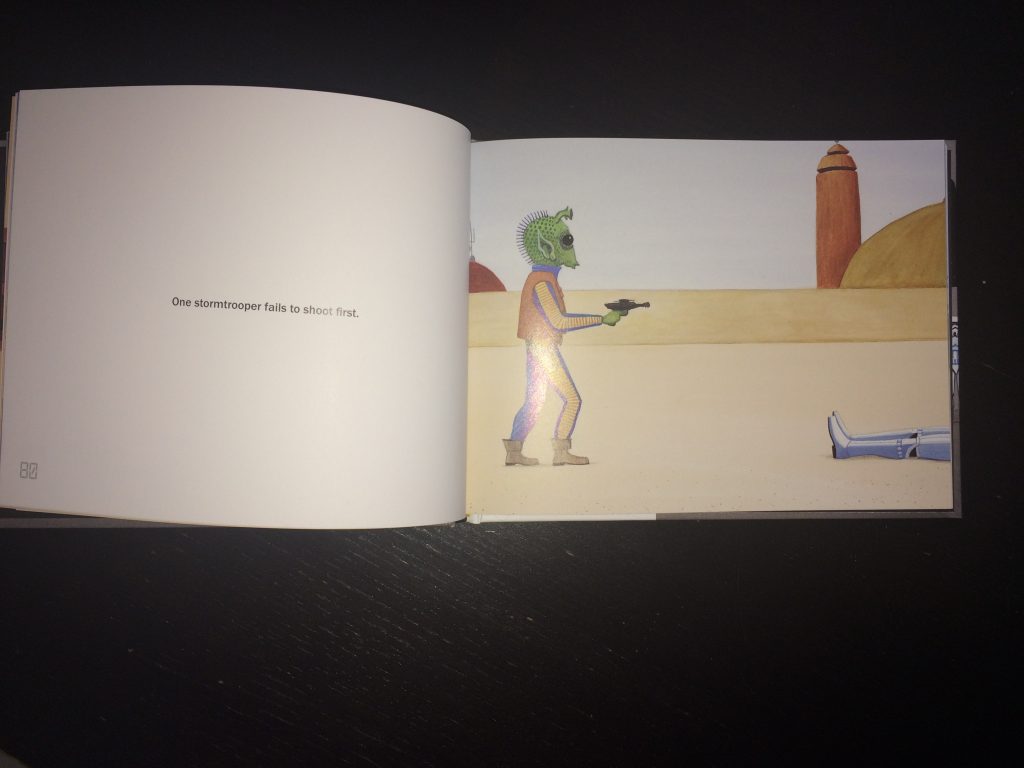 This book is a quick but amusing read for any Star Wars fan. As fans, we have all joked about Stormtroopers. This book provides a unique and creative written and visual display of many of those jokes. It is a fun read and would make a great gift for a fellow fan (or yourself) that likes a good laugh.
Star Wars 99 Stormtroopers Join The Empire will be available on July 25, 2017. It can be pre-ordered at this link.
We would like to thank Chronicle Books for sending us this copy early to review.