Star Wars Celebration Anaheim Exclusive Artwork
on
March 30, 2015
at
10:47 pm
Are you attending Star Wars Celebration Anaheim? If so you can pre-order this exclusive Star Wars art for a limited time.
Legendary sci-fi illustrator Joe Corroney and Hi-Fi's own Brian Miller were chosen to create two new illustrations for the Star Wars Celebration art show. Lucasfilm is making a limited number of prints available exclusively to Celebration attendees. To ensure you get these two prints you will need to pre-order in advance. The way it works is simple.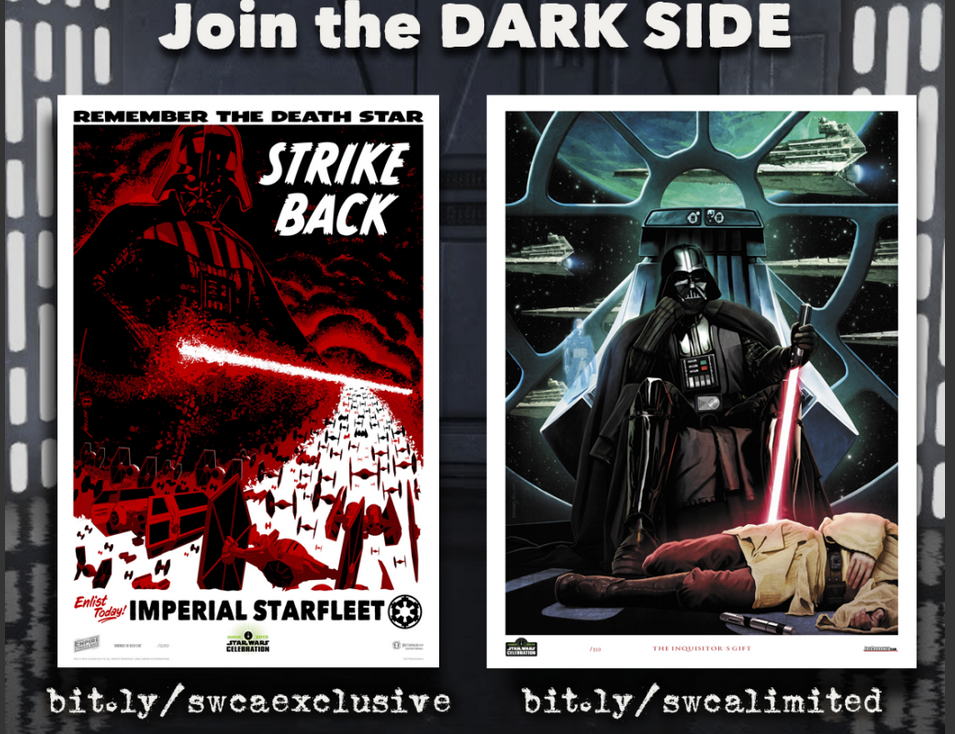 The Inquisitor's Gift – illustration by Joe Corroney with painted color by Hi-Fi's Brian Miller (18″ x 24″ lithograph print)
Remember the Death Star – by Hi-Fi's Brian Miller for Oktopolis 24″ x 36″ movie poster size lithograph, printed on heavy card stock
Pre-Order March 30 – April 10 at this link!
Pick-up your prints at Star Wars Celebration Anaheim April 16 – 19 at booth #1111