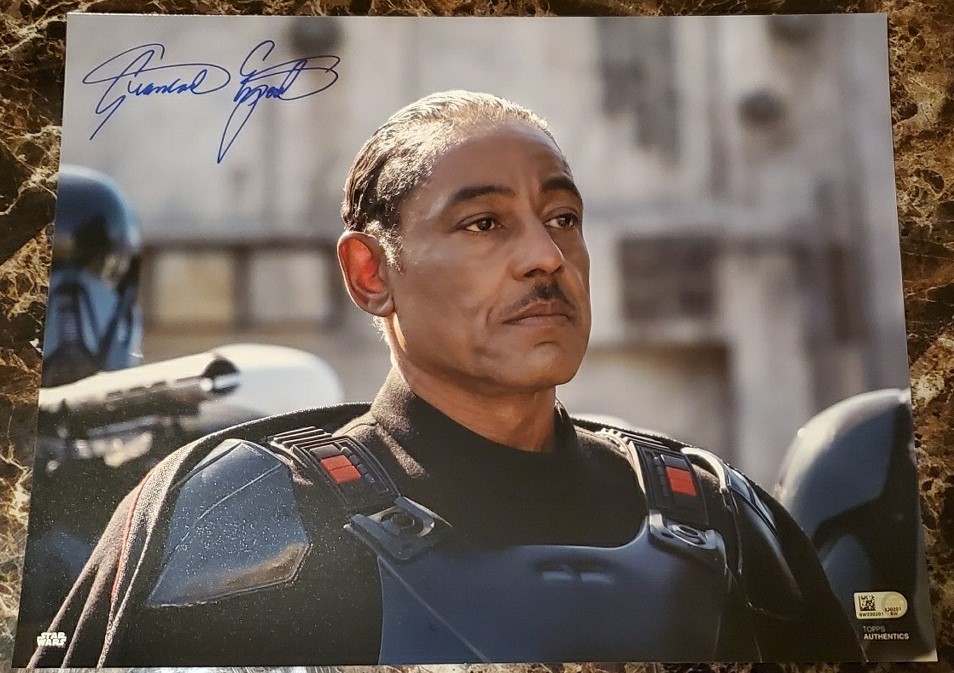 Coming soon to Star Wars Authentics – New autographs of Giancarlo Esposito from The Mandalorian! Here's a sneak peek.
These new autographs will be available in 8×10 and 11×14 photos as well as sequentially numbered Oversized Trading Cards. Look for Giancarlo's autographs to be on sale by next week.
You can see the current Mandalorian autograph collection here featuring Gina Carno, Nick Nolte, Omid Abtahi and Werner Herzog here at this link!
Also coming soon to Star Wars Authentics:
New Official Photos from Star Wars: The Rise Of Skywalker
New Official Photos & WideVision Photos from The Mandalorian
New Official Photos from Star Wars: The Clone Wars after each episode airs