Star Wars Authentics has even more news to share from The Mandalorian!
Announced yesterday on the Topps Facebook page, Nick Nolte autographs will be coming very soon to the Star Wars Authentics site! Nick Nolte voices the Ugnaught Kuiil in the first season of The Mandalorian. We expect to have his autographs for sale next week.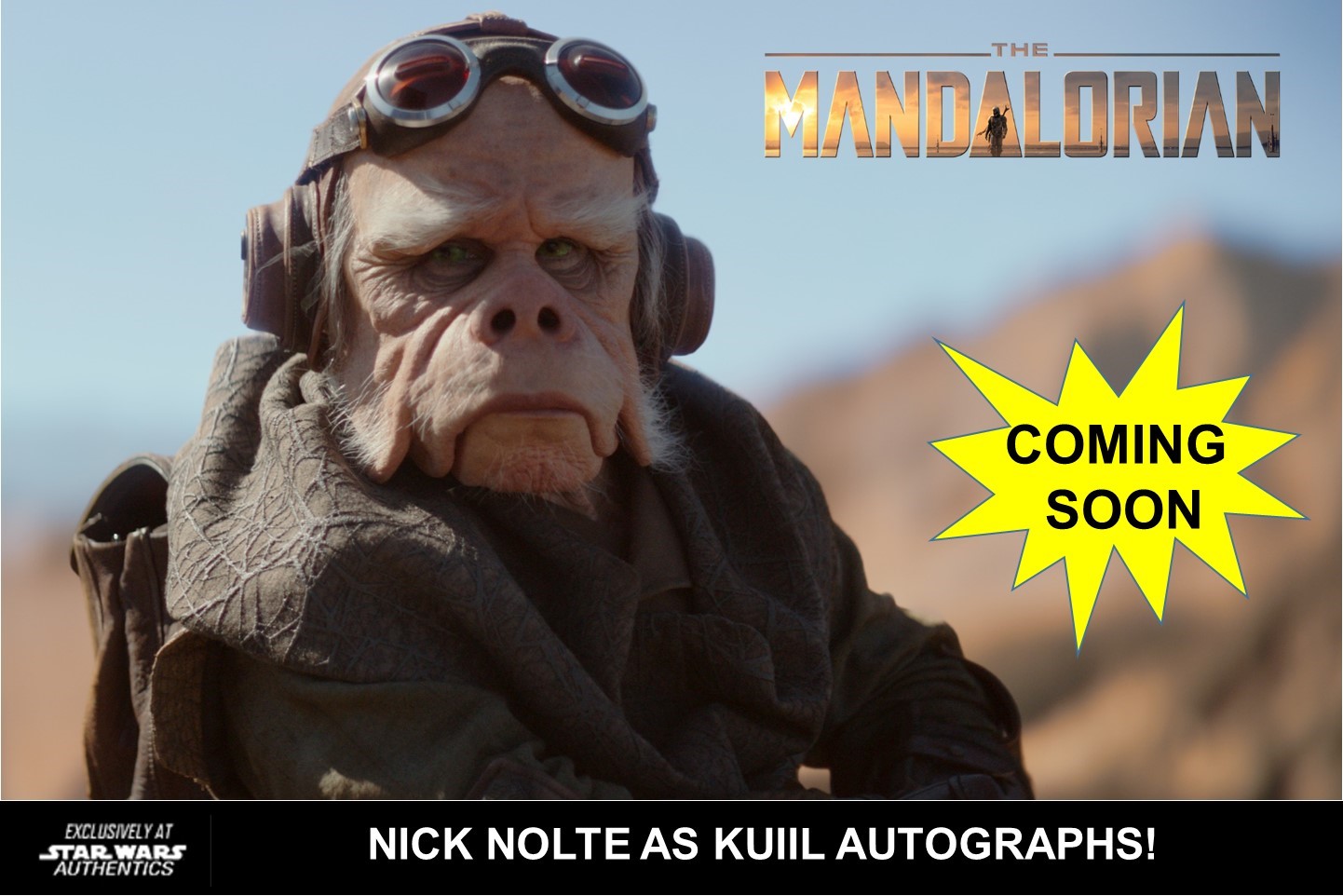 Also added to the site, new autographs from Gina Carano! These new autograph photos feature scenes from the final two chapters of Season 1 – 'The Reckoning' and 'Redemption.' Check out the selection HERE!
Also coming soon from Star Wars Authentics:
New Concept Art photos from The Mandalorian Chapters 1-4
New WideVision photos from The Mandalorian
Giancarlo Esposito as Moff Gideon Autographed Photos