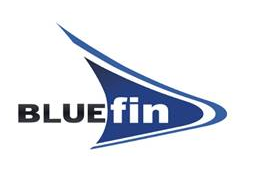 Anaheim, CA, April 12, 2017 – Bluefin, the leading North American distributor of toys, collectibles, and hobby merchandise from Japan, Hong Kong and more, announces its participation in Star Wars Celebration 2017, the largest dedicated Star Wars convention in the United States.
Star Wars Celebration 2017 takes place April 13-16, 2017, at the Orange County Convention Center in Orlando, FL. The annual event presents a vibrant, interactive show featuring costumes, exhibits, screenings, exclusive merchandise, celebrity guests, panel discussions, and autograph sessions celebrating all things Star Wars related. Details on Star Wars Celebration 2017 are available at http://www.starwarscelebration.com.
Bluefin will exhibit an impressive array of Star Wars products from leading collectibles brands such as Bandai Hobby, Tamashii Nations, and Beast Kingdom. Previews of several exclusive upcoming releases will be shown to attendees throughout the convention and a unique collection of products will be available for purchase. Bluefin will be located in Booth 3110.
Bandai Hobby
Star Wars Celebration attendees will be treated to a pair of realistic displays by Bandai Hobby in the Bluefin booth that recreate the iconic Death Star Trench scene from Star Wars Episode IV: A New Hope in an impressive 5-foot long diorama, as well as a nearly 5-foot long model of an Imperial Star Destroyer.
Attendees are invited to participate in a Bandai Hobby raffle daily in the booth for a chance to win a free Star Wars model kit as well as surveys that will help shape future releases.
Catch a special display of Bandai Hobby's latest Star Wars model kit – Jango Fett's Slave 1. A comprehensive collection of Bandai Hobby kits from the Star Wars line also will be available for purchase.
Manufactured in Japan by Bandai Hobby, the Star Wars Plastic Model line are available in 1/48, 1/72 and 1/144 scale and feature notable vehicles from the classic Star Wars films as well as from Star Wars: The Force Awakens and Rogue One: A Star Wars Story.
Bandai's Star Wars Plastic Model kits feature trademark color injection molding techniques resulting in intricately detailed vehicles consistent to their on-screen counterparts. Select kits include themed display bases that can be combined with display stands from other Bandai Hobby Star Wars vehicles to create expansive battlefield dioramas. A nipper or sprue cutter (sold separately) is highly recommended for assembly, but the following kits do not require glue.
Tamashii Nations
Bluefin will showcase the impressive upcoming release of Tamashii Nations's Chogokin x 12"PM R2-D2. Depicted as it appeared in Star Wars: Episode VI: A New Hope this screen accurate diecast figure of the famed astromech droid is the second Star Wars character to join the Chogokin product line alongside the earlier C-3PO release.
A dream collaboration between Star Wars and Chogokin, the hatches open to reveal manipulator arms, it can transform between bi-pedal and tri-pedal modes, and eight LEDs illuminate to capture R2-D2's trademark expressions. The plastic and diecast figure also includes a cover for use when in bipedal mode, a stand, and a droid control bolt. R2-D2 stands approximately 7 inches tall and weighs over 2 lbs.
The Chogokin x 12"PM R2-D2 will be released in August 2017; Pre-orders will be available during the convention. News on additional Tamashii Nations Chogokin Star Wars releases will be announced during Star Wars Celebration 2017.
Be among the first to catch an exclusive reveal of the newest figures to join Tamashii Nation's Meisho Movie Realization Star Wars line – Darth Maul, Jango Fett and the Imperial Shadow Trooper! These figures are scheduled for release in North America later this year.
Tamashii Nation's Meisho Movie Realization Star Wars line pays homage to the Samurai aesthetic in a fun new way and artfully reimagines key Empire characters from the iconic films with feudal-style Japanese armor and weaponry. Each figure is exquisitely constructed with hybrid materials and features up to 15 points of articulation to create endless posing possibilities.
A variety of currently released Meisho Movie Realization Star Wars figures will be available for purchase during Star Wars Celebration 2017.
In addition, on Friday, April 14th Lucasfilm's Brian Merten joins Bandai Hobby and Tamashii Nations will tease and reveal new announcements on upcoming products not on display in the booth as part of the Star Wars Collectibles Update. An art gallery featuring both Bandai Hobby and Tamashii Nations Star Wars product in eye-catching dynamic scenes will be on display also within the booth.
Beast Kingdom
Browse a comprehensive stock of Egg Attack Star Wars releases, including statues and poseable action figures, available for purchase throughout the convention including:
Egg Attack Stormtrooper "Star Wars"
Egg Attack Action First Order Storm Trooper "Star Wars: The Force Awakens"
Egg Attack Action Kylo Ren "Star Wars"
Egg Attack C-3PO "Star Wars"
Egg Attack R2-D2 "Star Wars"
Egg Attack Action Darth Vader "Star Wars"
Also catch the innovative Beast Kingdom Egg Attack Star Wars Episode V: Millennium Falcon Floating Version in a special chrome edition; the world's first floating Millennium Falcon! The product uses electromagnetic attraction and repulsion to make this meticulously detailed Millennium Falcon float on air! Catch this Limited Edition chrome variant exclusively at Star Wars Celebration.
Bluefin also will offer Beast Kingdom's newest light-up umbrellas featuring Star Wars-themed designs for Darth Vader, Luke Skywalker, and Anakin Skywalker.