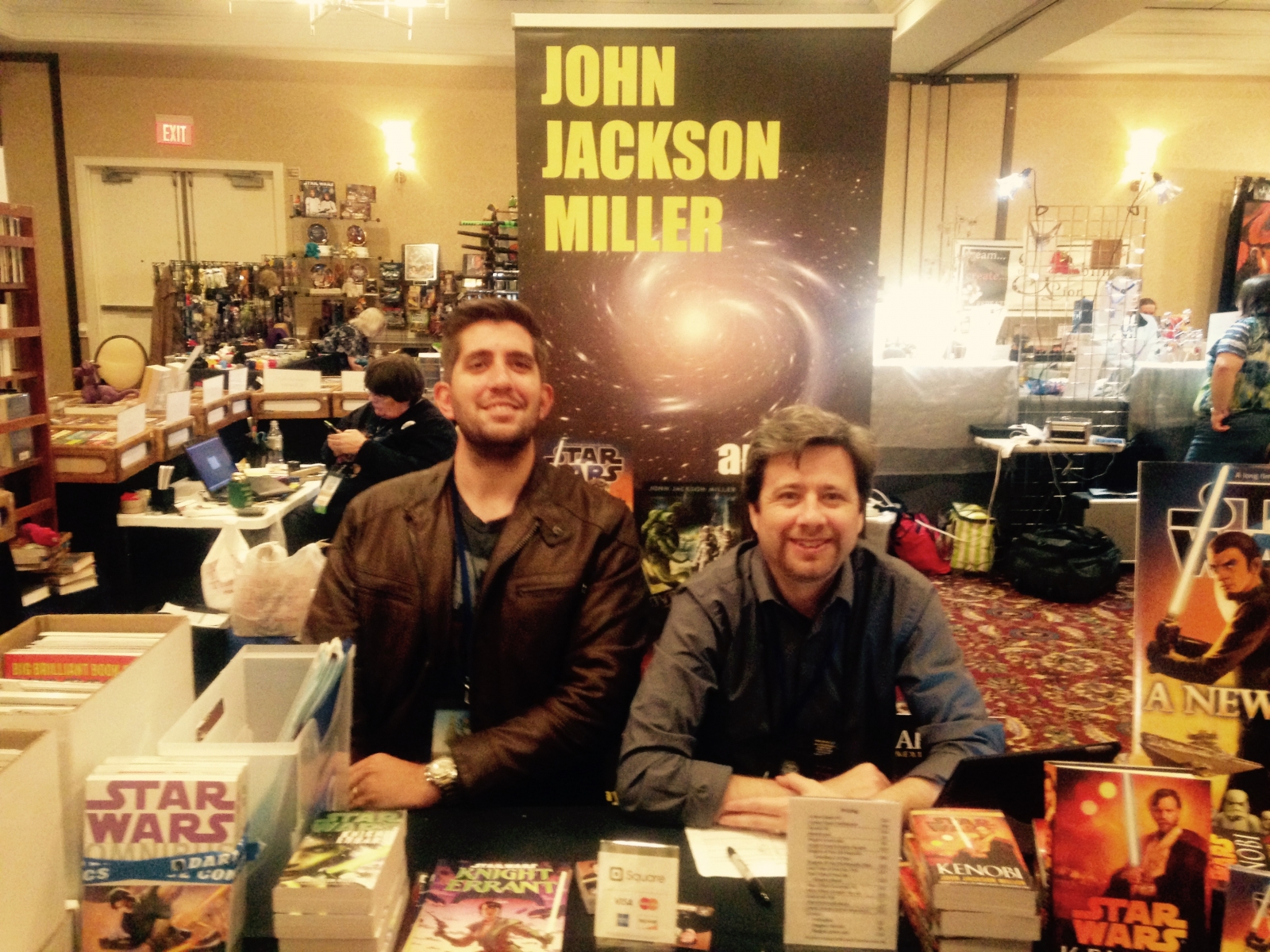 This past weekend marked the second annual Media Arts Convention in Charleston, South Carolina: Atomacon 2014. The convention is described as, "a nonprofit educational corporation dedicated to creating awareness of, and appreciation for science fiction, fantasy, and science through related literary and other popular art forms. This is accomplished primarily through a convention to celebrate the history of and on-going contribution of science fiction, fantasy, science and related genres to art and popular culture." This year, our very own Alex Rybak of Yoda's News was invited to not only cover the event, but to partake in several of the panels. Alex Rybak joined Atomacon guest of honor and legendary Star Wars author, John Jackson Miller, for many of these panels.
The convention kicked off on the afternoon on Friday the 14th of November. Alex Rybak moderated for John Jackson Miller's main panel "Tales from a Galaxy Far, Far Away," in which the two discussed Miller's recent work in the Star Wars galaxy. They also were both panelists on another panel titled, "The Future of Star Wars." On this panel, John and Alex talked about the state of the Star Wars franchise and fielded questions from the audience. The two were able to offer a wide variety of perspectives as John is heavily involved in the franchise and Alex has covered it extensively for years. They also talked in great detail about the recent retooling of the Star Wars Expanded Universe.
Both Alex Rybak and John Miller were also panelists on a variety of other panels outside the realm of Star Wars that covered topics such the history of comic books, podcasting, Star Trek, and creating alien societies. In addition, Alex Rybak got to help John Miller with his merchants booth this year.
In addition to Yoda's News, the legendary 501st Legion and R2-D2 Builder's club were present to entertain fans. Yoda's News also was happy to support Atomacon this year via advertising in the program. We want to thank everyone at Atomacon, John Jackson Miller, and Janet Lannantuono for their hospitality.
As Alex Rybak was very active during the convention assisting John Jackson Miller and running his own panels, we reached out to others at the convention for more photos to share. Some images above are shared, with permission, by City Light Studios "Section C" and Randy Richards. We appreciate their willingness to share their images here and encourage our audience to follow the links to see more photographs of the event. Check out the official Atomacon website, here, to find out more about Atomacon 2015. Were you at Atomacon this year? Share your experiences and pictures with us on Twitter at @arybak89 (Alex Rybak) and @yodasnews (Yoda's News).