While down at Walt Disney World last month, I did make one larger purchase in my travels. Since I was only down there a few nights (normally I'm there a week or more at a time) and I currently am not an Annual Passholder (waiting for them to be sold again… hopefully),The main reason I was down at WDW that week was because I was going to a Moonlight Magic event at Disney's Hollywood Studios.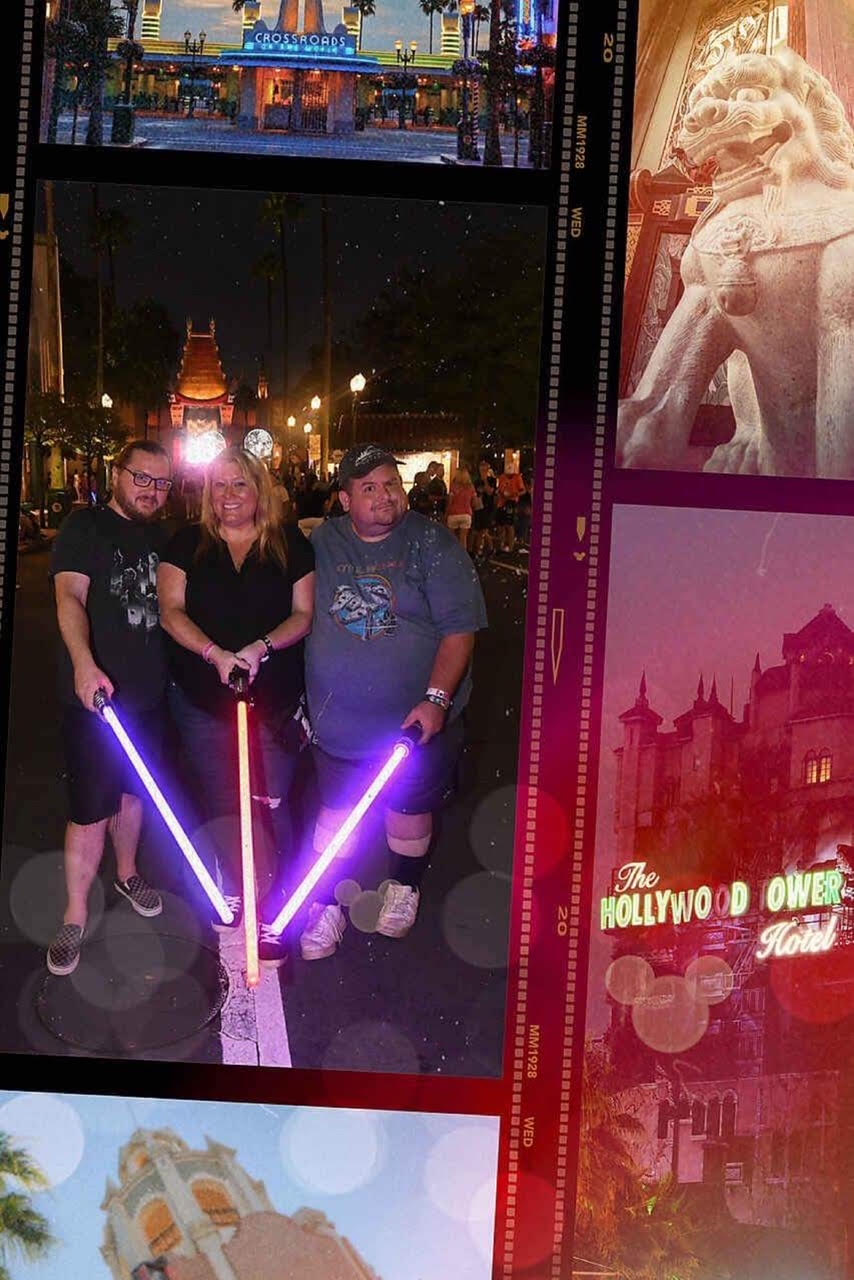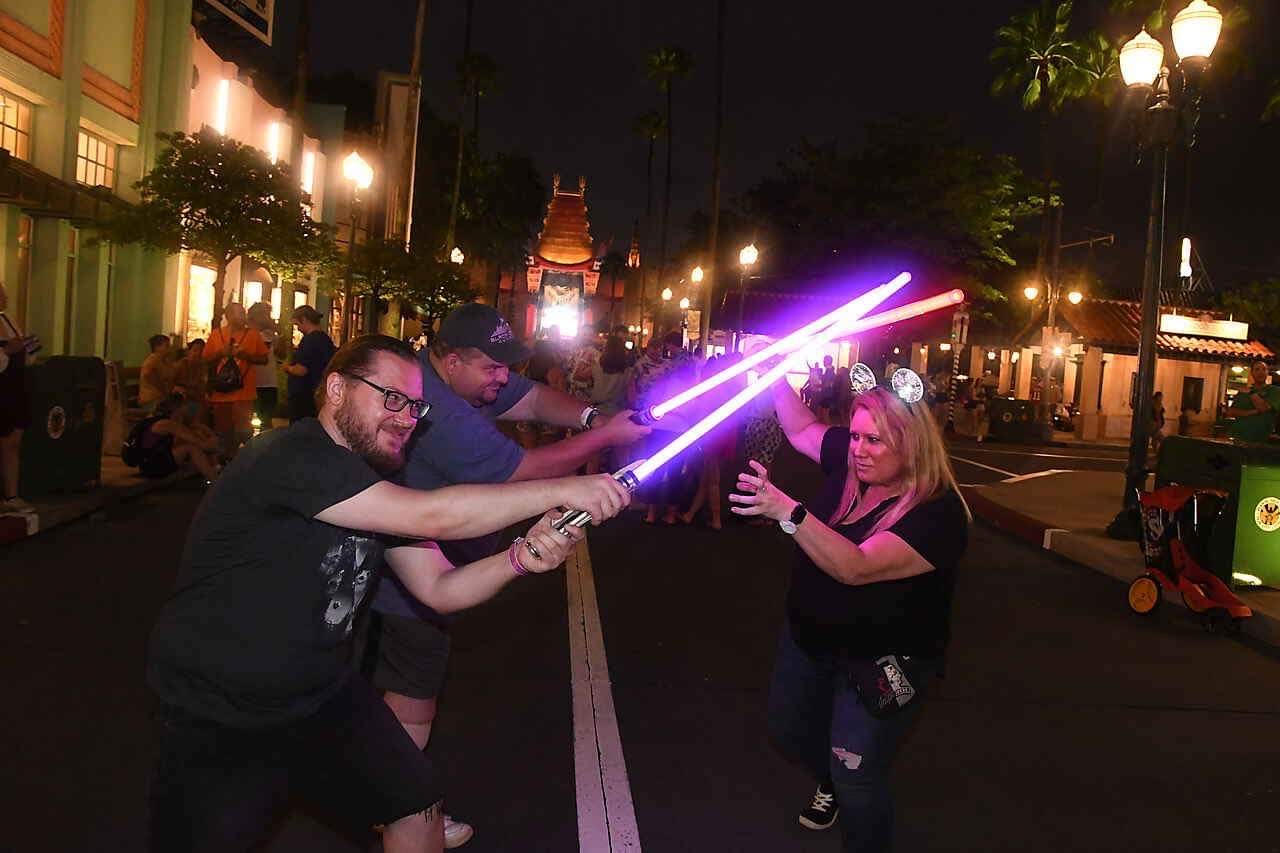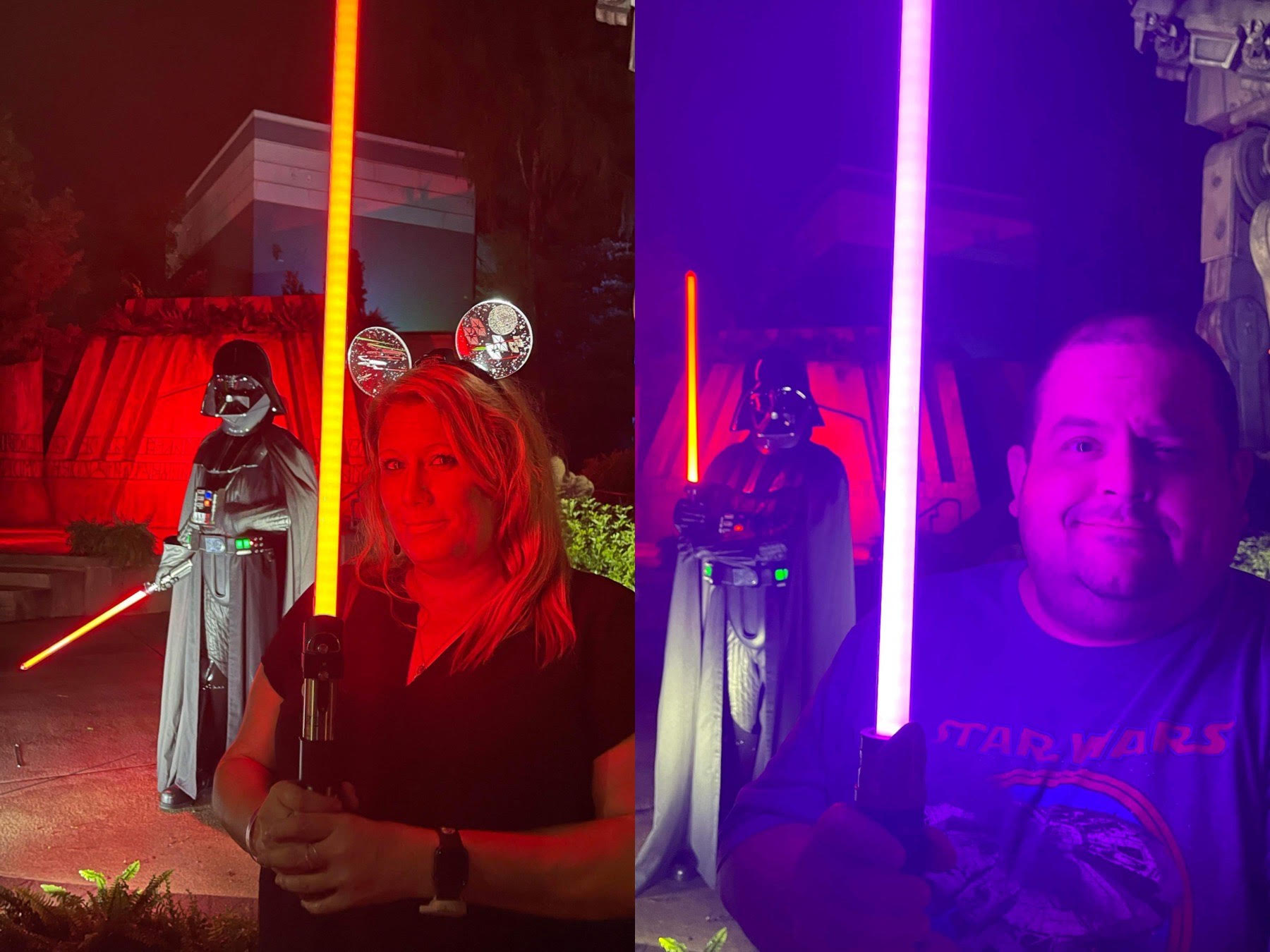 These events are held as a "thank you" to Disney Vacation Club members and their guests, and done after hours on select nights throughout the year. Being a DVC member since 2011, I attended quite a few of them prior to Covid, but for most of 2020 and all of 2021, these events were not held. It was only earlier this summer when the events started back up. They include exclusive access to the park and it's rides and attractions, as well as free food, exclusive character meet and greets, and other special surprises.
Since this event was being held at Disney's Hollywood Studios. When my friends hear this, they freaked. Why? Star Wars Galaxy's Edge. Any moment that we can spend in that land without crowds is welcome (especially at night). The place is so photogenic, but also… lightsabers. Not only do they look great throughout the land at night, but Disney also stations PhotoPass photographers in various spots with lightsabers for guests to use… that is, if you're not carrying yours in yourself.
I actually entered Disney's Hollywood Studios with the lightsaber I hand built at Savi's Workshop during a previous visit. It was outfitted with my favorite color Kyber Crystal, that being purple. By the time my friends and I entered Batuu, we already took photos on Hollywood Blvd with our lightsabers we brought with us, as well as posing with Darth Vader, who was out for special meet and greets in front of Star Tours.
Anyways, going in to Dok-Ondar's Den of Antiquities (where the park's line of Legacy Lightsabers are mainly sold) I joked with my friends about buying a new one. At that time, I had two Legacy Lightsabers at home: Mace Windu and Darth Vader. Did I really need another one? As we rounded the entrance and saw that there was basically no wait to view/purchase one… I was hooked.
Ultimately, after careful consideration (aka scanning the lineup until my eyes fell on it)… I purchased the Rey Skywalker Legacy Lightsaber. The one she wields at the end of Episode IX, and constructed with parts from her staff. Such a beautiful hilt, and the blade glows yellow when attached (Legacy Lightsabers don't give the owner the ability to change the color of the crystal). It's quite hefty in weight (the heaviest of the hilts I have), and the detail is top notch. And since it uses the same blade as the one I currently had with me, I didn't need a new blade. Here is a closer look at the hilt.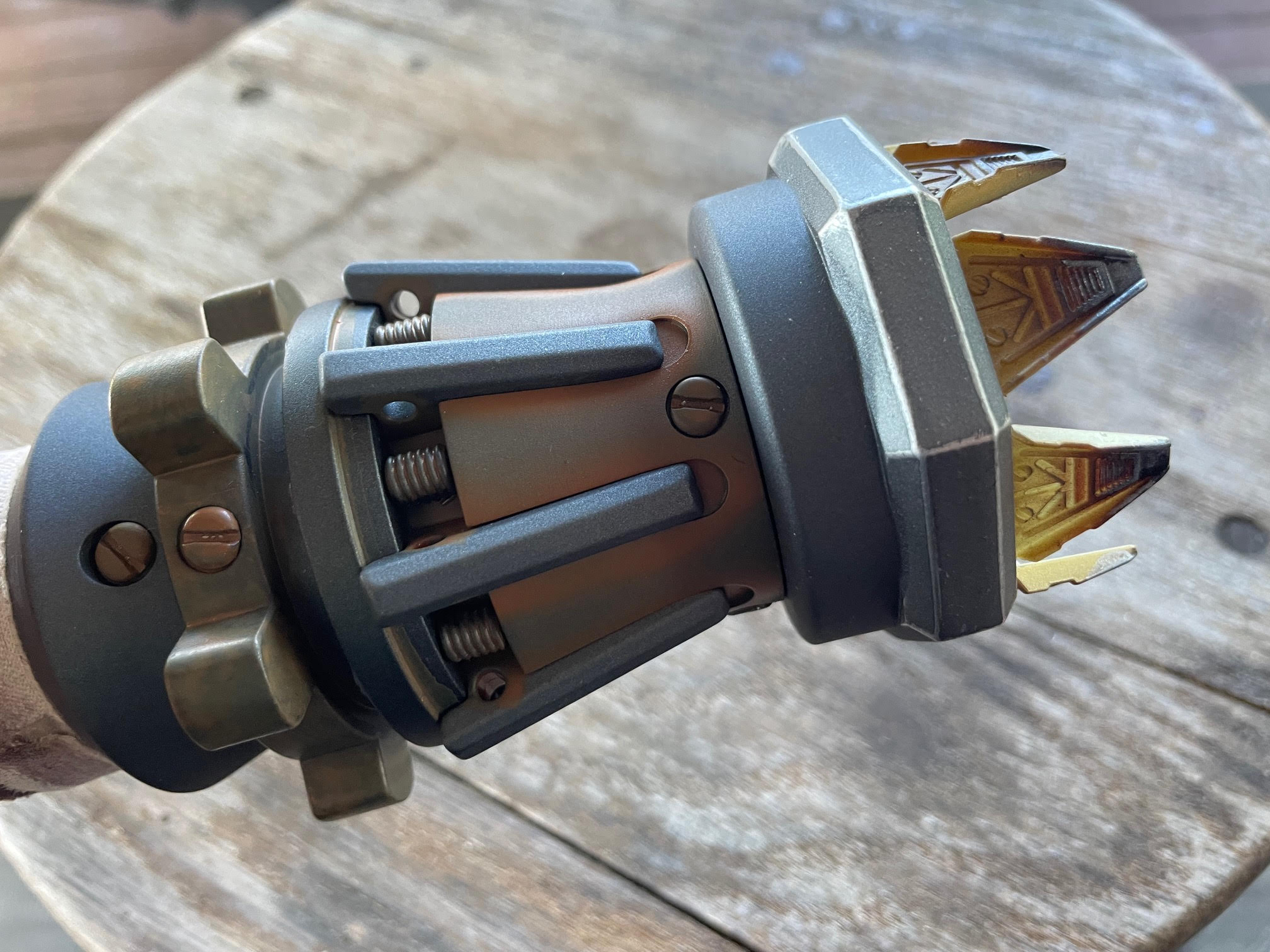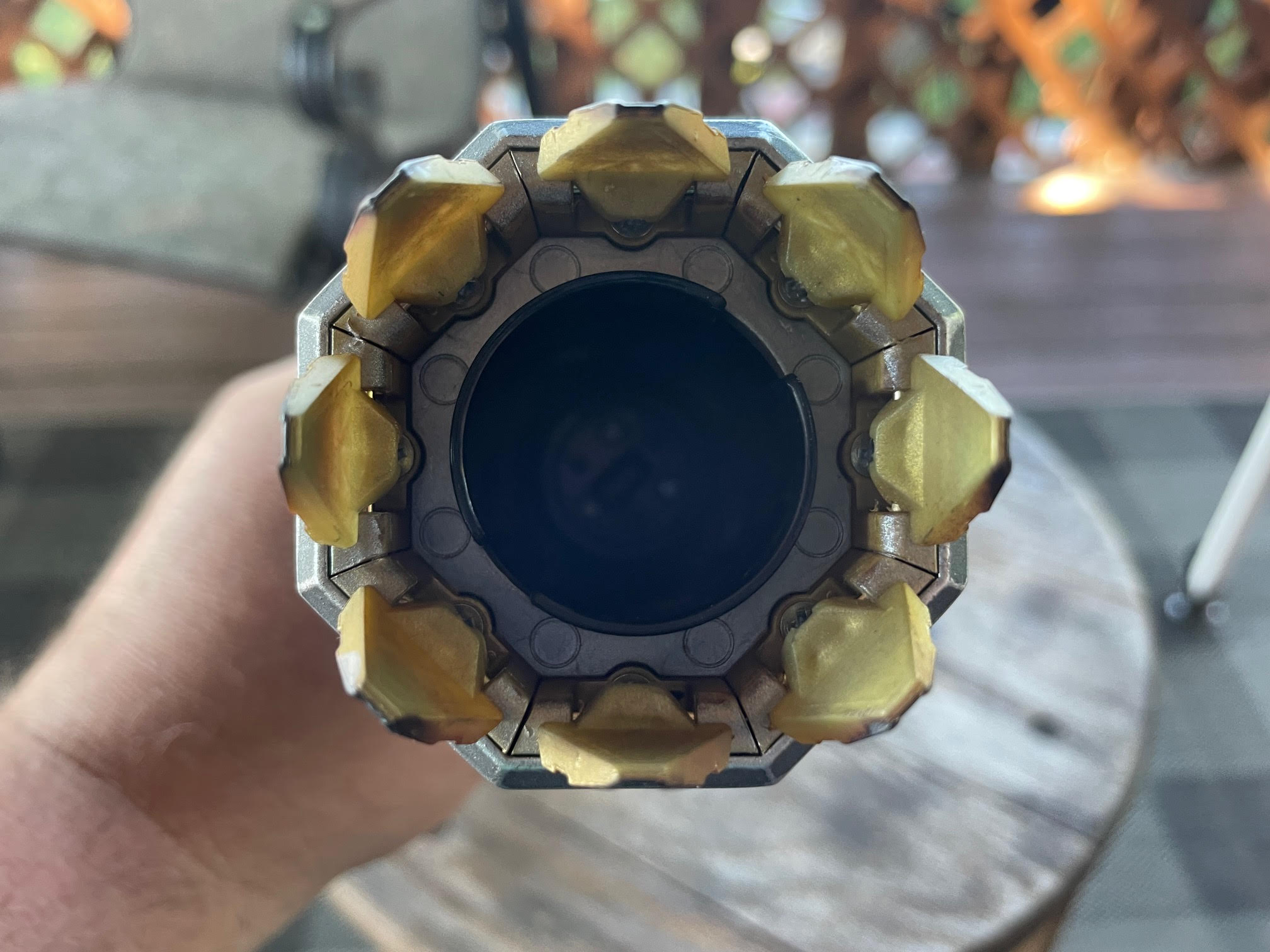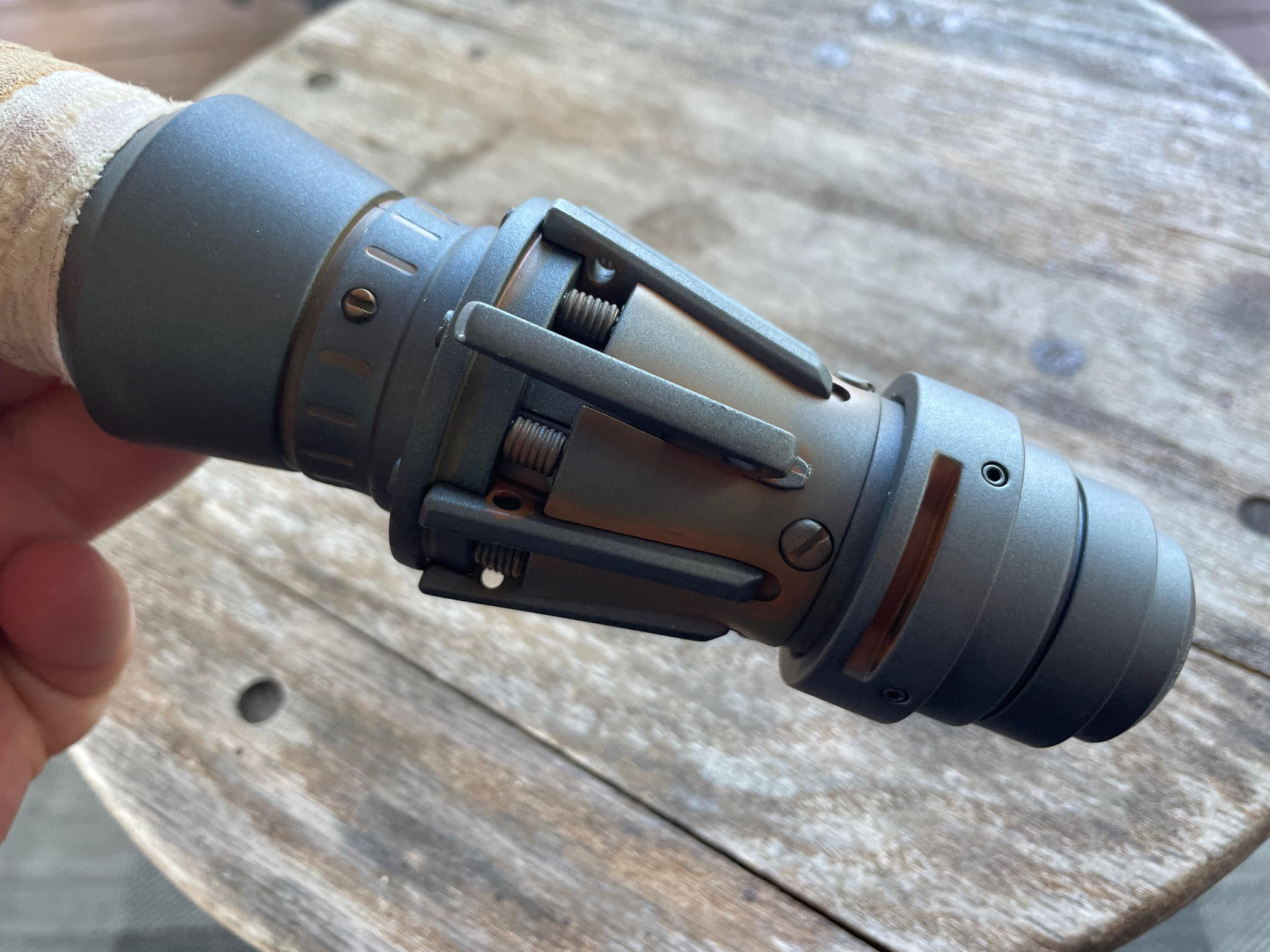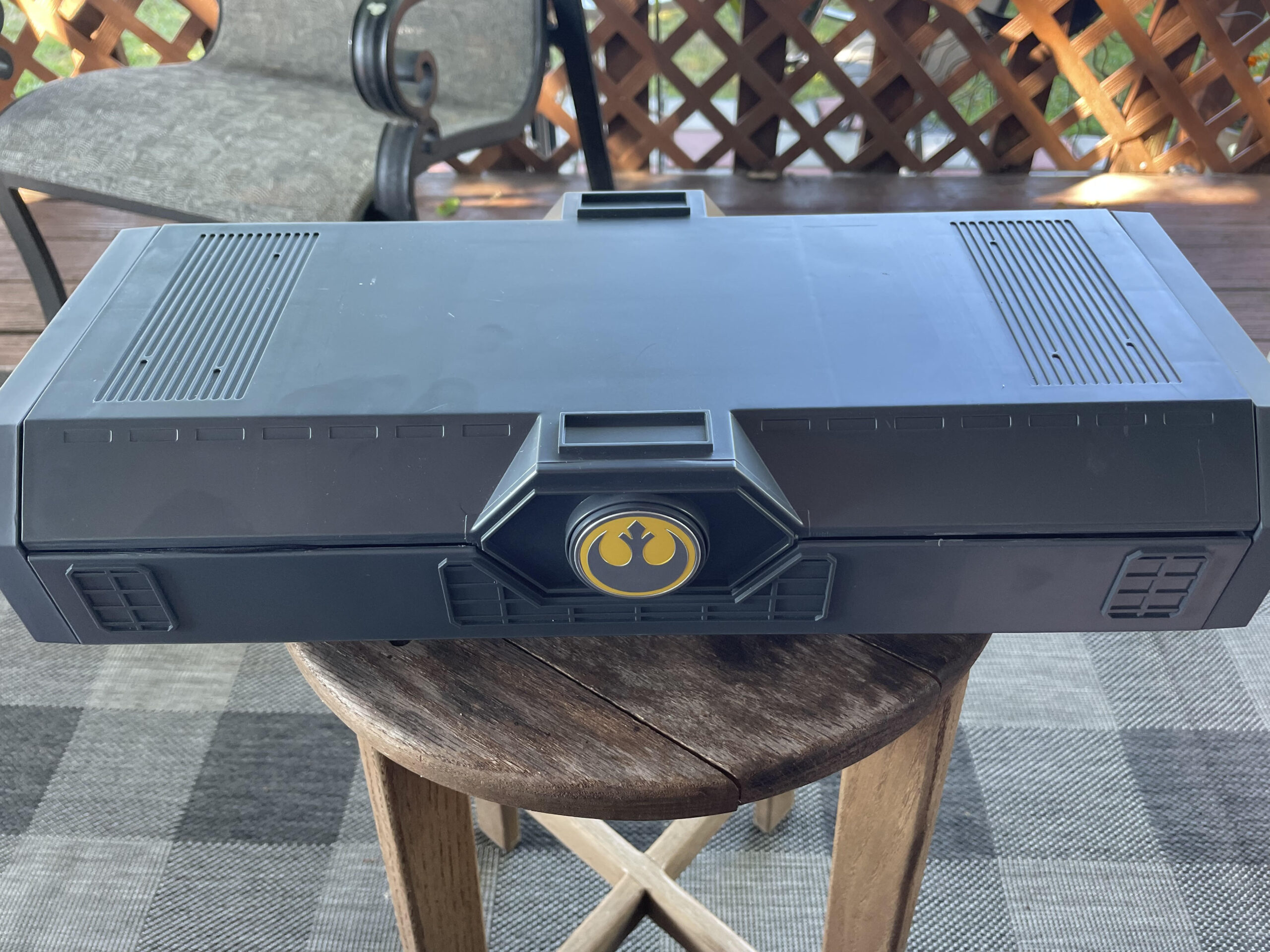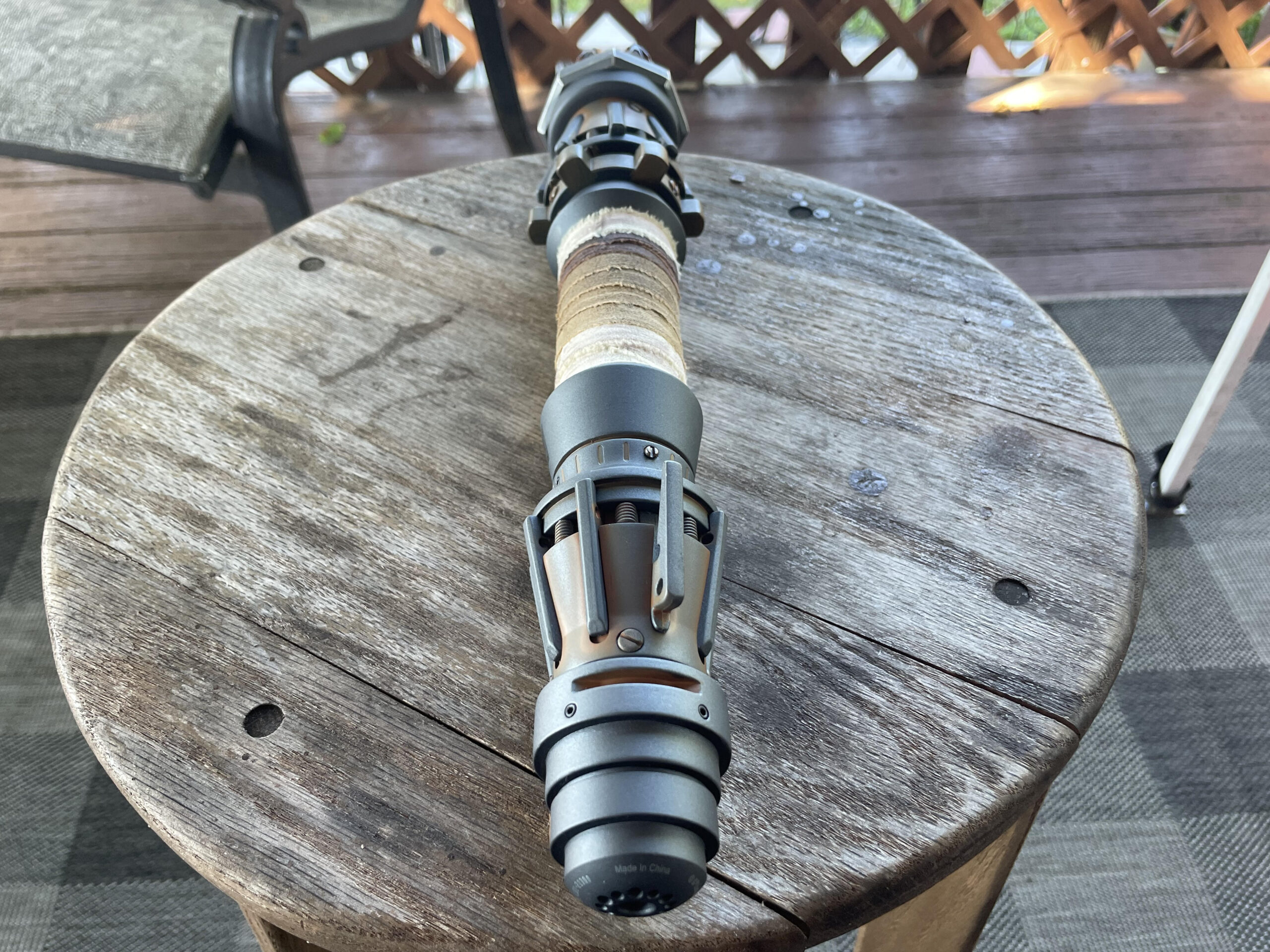 Of course, once I had my new lightsaber, we had some fun with a PhotoPass photographer. I'm getting better with my lightsaber poses (at least I think I am), but being partially shrouded in darkness definitely helps.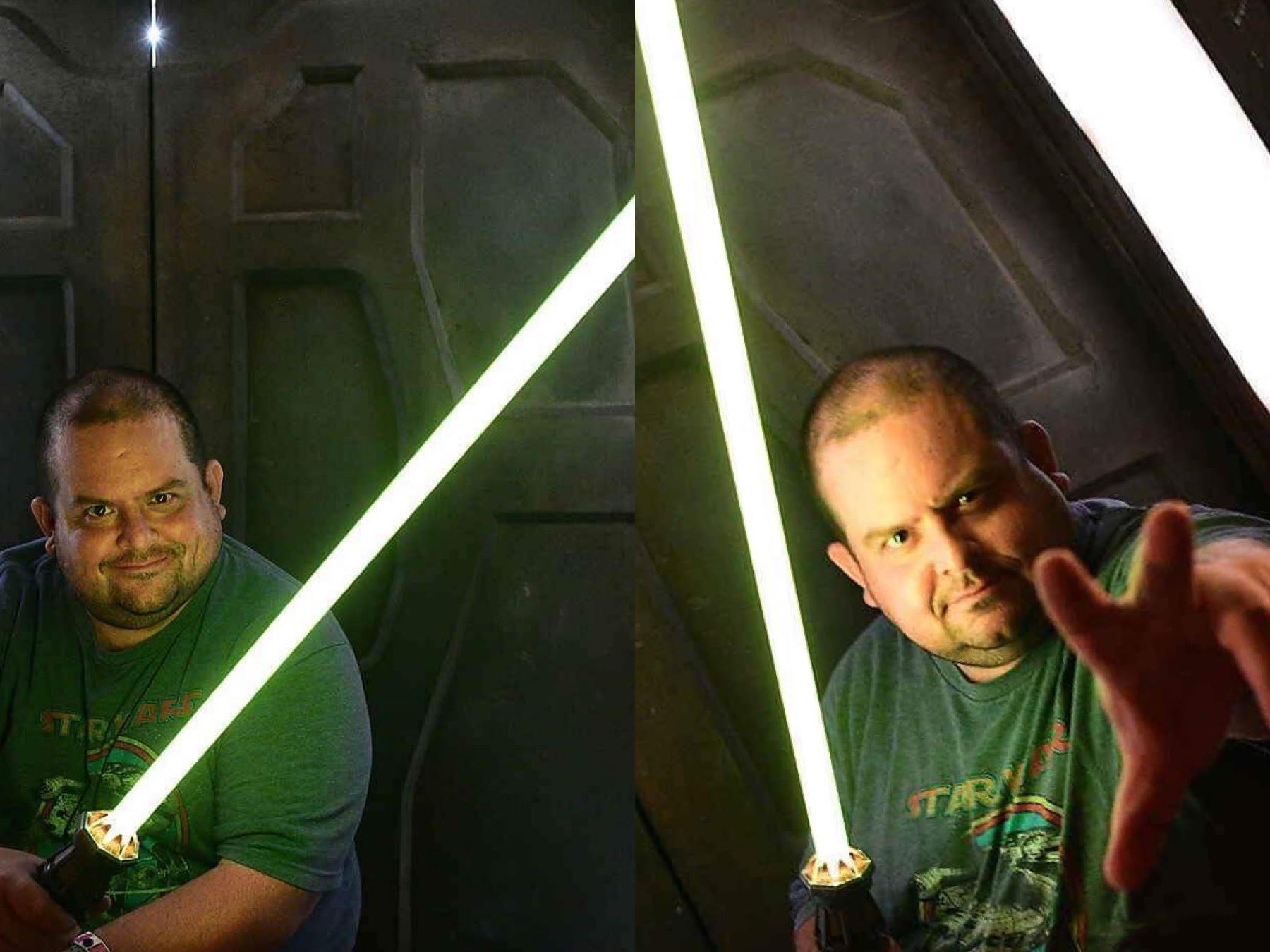 My official Disney Parks Lightsaber collection is now up to four (three Legacy, one Savi's Workshop hand built). I wonder what my next one will be… should there be a next one. Well, I'll be over in Disneyland for D23 Expo next month. Hmm…
-Travis