On November 1, 2014, Chronicle Books will release a new book, Star Wars Costumes: The Original Trilogy.  We received an advanced copy, so we can bring you a first look at the new book.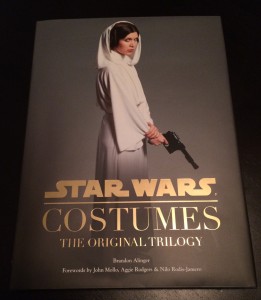 Star Wars Costumes was written by Brandon Alinger with forwards by John Mollo (costume designer on A New Hope), Aggie Rodgers (costumer designer on Return of the Jedi) and Nilo Rodis-Jamero (costume designer on Return of the Jedi) and photographs by Joseph McDonald.
This book has a hard cover, 226 pages and gives the reader a close up look at the now iconic costumes of Star Wars The Original Trilogy.  The costumes featured include: Darth Vader, Princess Leia, Luke Skywalker, Han Solo, Yoda, Stormtroopers, C-3PO, R2-D2, bounty hunters, rebel pilots and more.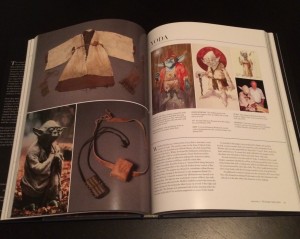 The book is broken down into sections: Forwards, Episode IV: A New Hope, Episode V: The Empire Strikes and Episode VI: Return of the Jedi.  Each section is complete with discussion of the character, the process of costume development, interviews with costume designers, fabricators and dressers, original sketches by Ralph McQuarrie and  photographs.  The discussions of each costume bring the process to life.  The pictures show incredible detail.  As a reader, you can appreciate the fabrics, materials and the craftsmanship behind these costumes in a way you never have before.  It is interesting to see some of the details that are added to the costumes to make them look so "real" and believable in each scene.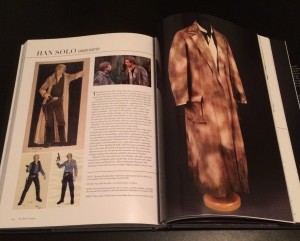 Star Wars Costumes: The Original Trilogy is a well organized, extremely detailed, informational look at the costumes of Star Wars.  You will definitely want to add this book to your collection.  The book retails for $60 and is available at chroniclebooks.com or on amazon.com for $37.95 (pre-order price).