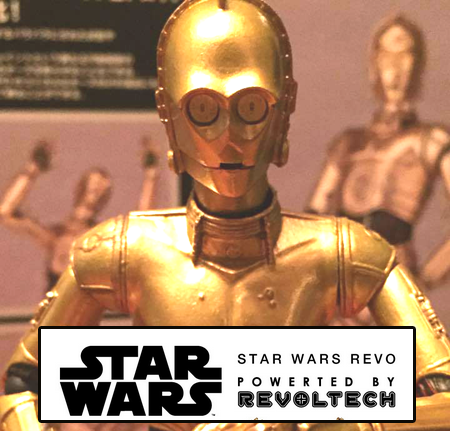 Japanese toy maker Kaiyodo has finally released there C-3PO. Kaiyodo is well known for Revoltech. They've previously announced that C-3PO will be the 3rd release following R2-D2 in March 2015. I was really excited and looking forward to getting Kaiyodo "Star Wars". C-3PO isn't really movie accurate although he is pretty detailed. He has about 14 points of articulation and stands about 6″ inches tall. He's pretty light and not so heavy, made of plastic parts. He comes with MSE-6 series fixing Droid, Optional hands x2, Stand base and Round base. While having 14 points of articulation he uses 12.
Threepio's advanced articulation and pose ability allow for perfectly capture the expression of his personality. The paint application captures his likeness based off The Empire Strikes Back. The black Weathered wash on the lining gives it a more detailed look. He was released this month and can be found in many online stores. Overall, C-3PO is a great figure released by Kaiyodo. Look for his counter part R2-D2 to be released in March 2015
Click Here to add him to your collection today for $47 at ebay.com!