Today for review, we have the Stormtrooper Sixth Scale Figure by Hot Toys! The generic sixth scale is quite iconic to the franchise.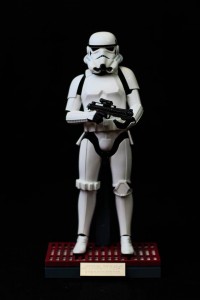 The Stormtrooper Figure is approximately 12 inch and includes over 30 points of articulations. He comes with various accessories including seven interchangeable gloved a pair of fists, relaxed palms, weapon gripped palms and one gesturing left palm.
The armor includes a belt with a leather holster, which you can fit either the blaster rifle or blaster pistol or both which are included. The figure also comes with a figure stand with Stormtrooper nameplate and Star Wars movie logo.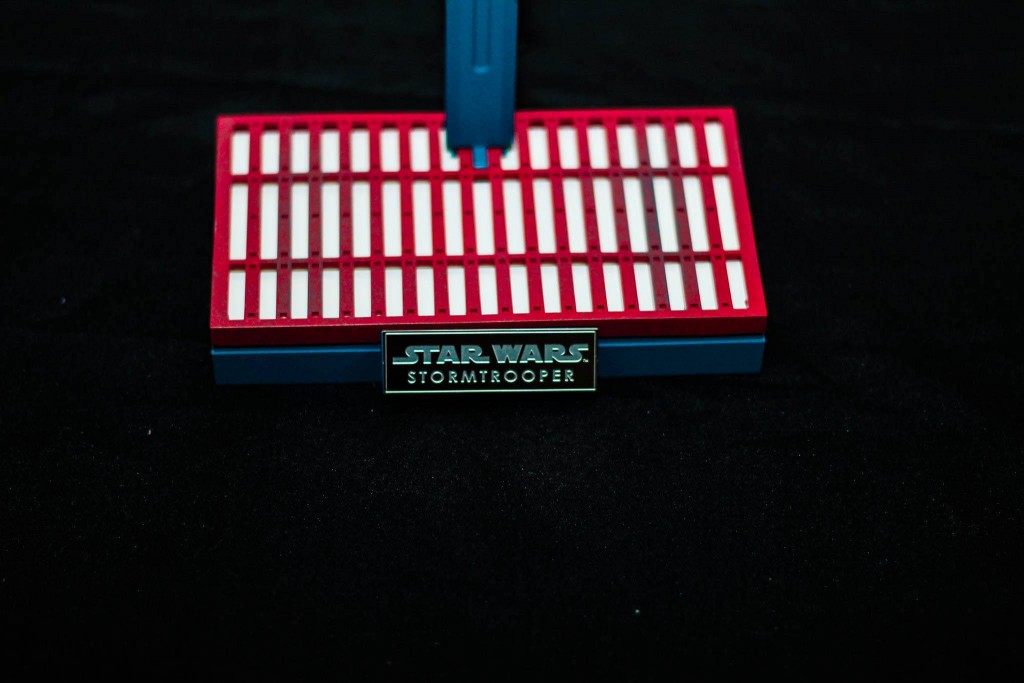 The armor is well captured and screen accurate, which is most impressive. The detailing and stitching are phenomenal and his holsters comes with magnetic strap. The Authentic feel and detailed is captured from Star Wars: Episode IV A New Hope and its uncanny.
Overall, The Stormtrooper Sixth Scale Figure by Hot Toys is well worth the buy and highly recommended. You can order him at this link while supplies last. Photos courtesy of Brandon J