Being a big fan of the Clone Wars, Sideshow has yet done it again . He's definitely a must have. Unfortunately Captain Rex wasn't in the movies but is the main character in The Clone Wars.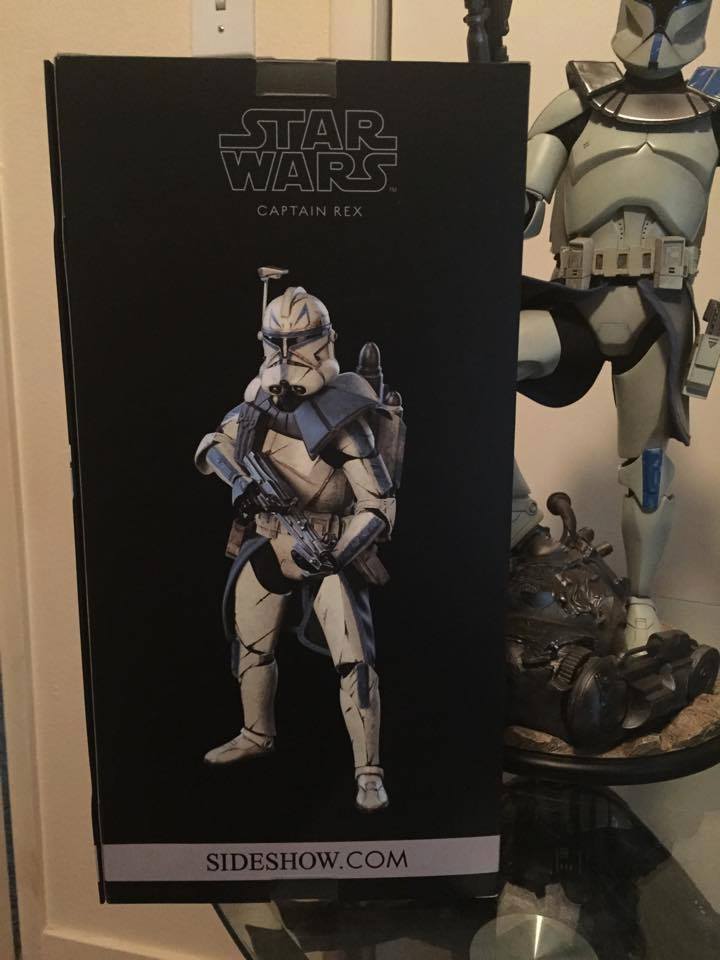 His box is held by a magnet which you can flip the cover and reveal the figure. A fully articulated armored body, full body armor with customized chest piece, detailed Captain Rex Phase II hybrid helmet sculpt, detailed Captain Rex portrait, pauldron with chest pouch, belt with holsters, fabric kama skirt, thirteen interchangeable hands, standing pose feet, action pose feet, droid popper, Two DC-17 hand blasters, DC-15S blaster carbine, black 'Star Wars' logo base and if you got the exclusive version, it also has the Sideshow Exclusive Captain Rex Display base (see below)
His helmet is a hybrid of Phase 1 & 2 with a more Mandalorian feel. The 501st legion paint scheme is very well captured with immense details. You can also see the Tally marks and blue jaig eyes with such accuracy. His rangefinder also moves up and down.
His armor has the worn details and tally marks featured on various parts of his armor showing his battle wins. The Kama is made of soft fabric giving it a realistic look. The jet-pack stays on his back via magnets inside which holds it on place pretty well. His under-suit is very well made, it captures the look of the Clone troopers look from the movie AOTC. He's really articulated with his armor on enabling him to be posed in almost any position without much restrictions.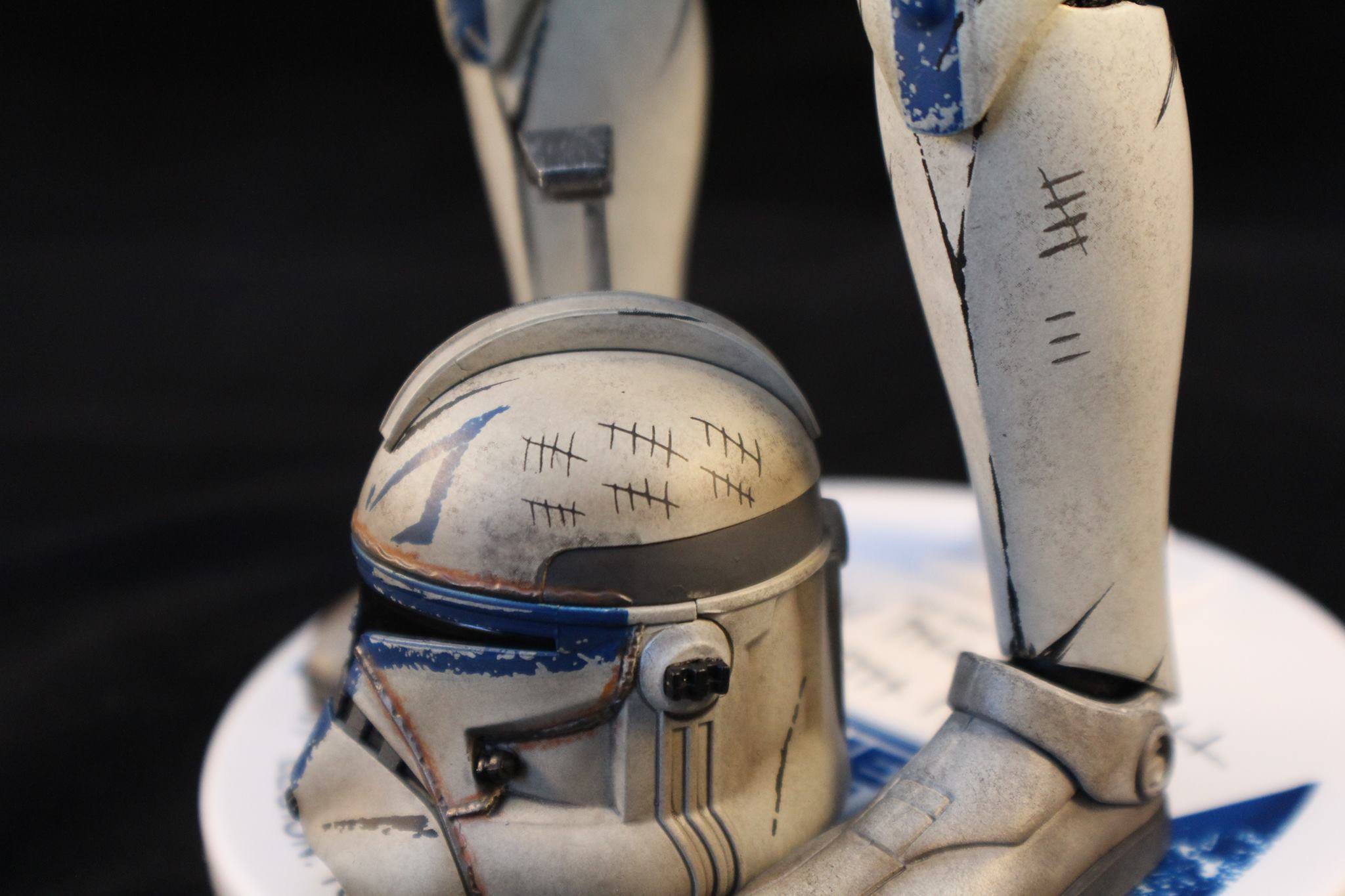 Overall Captain Rex Phase II is well worth the buy and highly recommended if you love Clone Troopers. You can order him at this link while supplies last.