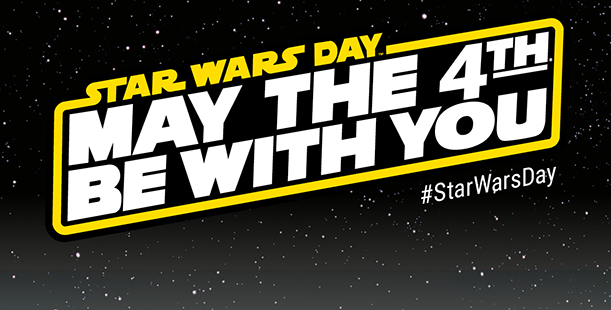 Hello, hello, hello! Welcome to the home of good droids with bad motivators, YODASNEWS.COM! Another week down in the battle against the coronavirus and another couple of pounds I have gained while quarantining with the magic of curbside pick up. Not a ton of news this week. I have just three items to go over and then you can get back to watching Tiger King. Here comes your week in review.
Just a reminder that YODASNEWS.COM is a part of Hasbro's Official Fan Vote! In one swift moment, you can take part in TWO things that make America great – exercising your right to vote and STAR WARS! To quote what Mark said in an earlier post – "You are placing a vote for your favorite Hasbro Star Wars: The Black Series figure to be refreshed with photoreal deco (if applicable) and join The Black Series Archive line as one of the top Star Wars: The Black Series figures! Once voting closes we will send our top 10 picks to Hasbro, they will then use that list and input from the other fan sites that were asked to participate to host a final fan vote on Hasbro Pulse on Friday, 5/15! To vote, you need to e-mail us at Yodasnews@gmail.com with the subject line 2020 HASBRO FAN VOTE – Please make sure that you use that specific subject so we are sure to make every vote count!"
May 4th is today STARWARS.COM has compiled a list of some of the crazy deals that are going on now, or will be live on the 4th (https://www.starwars.com/news/star–wars–day–deals). This could be the financial rebound the economy needs right now – Rabid Star Wars fans are stuck at home, maybe not thinking too clearly after weeks of frozen pizzas and Dr. Pepper. Stimulus checks are sitting in their bank accounts, waiting for the right moment to do their duty. A bunch of really cool Star Wars goodies will be available and on sale. I tell ya, tomorrow could be the day where the country turns the financial corner…and Star Wars fans will be reason. I know I will be there!
In addition to the May 4th madness, Disney has decided to release THE RISE OF SKYWALKER on Disney +. That's right – starting on May the fourth, all nine STAR WARS films will be available to stream on Disney +. C'mon…show the world what TRUE binge watching is…
Well, that's it this week. Just a quick plug that part 2 of the Prequels vs. Sequels discussion will be on YODASNEWS.com this week. Lightsaber battles will be the topic. Where does the best blade action reside? Hmmm…I should probably find out and let you know. As always, email me at Traviscrafts@gmail.com . See you in a few days!