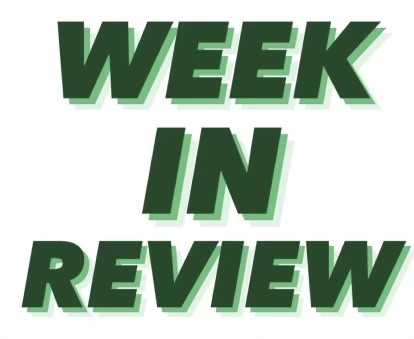 And just like that we are in the first week of February. Welcome to the world famous YODASNEWS.COM – where Padawans go to learn the things that Yoda refuses to teach them. My name is Travis Crafts and we are about to hit the refresh button on the week and see what new Star Wars information pops up. Belly on up to the bar folks, but don't worry about that little one – He's not worth the effort. Here is your Week In Review…
• Ewan McGregor recently confirmed when and where KENOBI will start filming. Interviewing celebrities while on his treadmill (in order to accomplish 31 marathons in 31 days…for some reason) comedian Eddie Izzard was given the scoop from McGregor himself. McGregor stated that filming starts this spring and the series will be filmed in Los Angeles. The series, another Disney Plus exclusive, will be set to air either late 2021 or early 2022.
• Speaking of Disney Plus, THE MANDALORIAN received a Golden Globe nomination for Best TV Drama. The series will go up against Netflix's The Crown, Ozark, and Ratched, as well as HBO's Lovecraft Country, with the winner announced live on NBC, February 28th. After having every major awards show snub all of the made for TV Ewok movies, as well as the ZERO recognition given by the Academy for the Star Wars Holiday Special, this tip of the hat from the Golden Globes is a very nice gesture. However, I feel that it is too little, too late in terms of making up for the lack of rewarding the outstanding legacy of wonderful STAR WARS television content over the years. But I could be wrong.
• Are you a ridiculous Star Wars fan? Do you own a hunting cabin that is nestled snugly in the middle of the woods? Do you have a bare spot on the wall between your mounted bear head and your singing Big Mouth Billy Bass? Well, stop what you are doing and listen up – Regal Robot has a solution for your decoration dilemma. Yes, for a nominal price, you can own your very own, mounted Tauntaun head. Made from fiberglass, resin and rigid foam, each head is hand painted and is on a 1:1 scale. The basic version will set you back about 7 grand, but for only a thousand dollars more, you can get the reins and a dusting of "snow" thrown in to sweeten the package. I kid a lot – about a great many things. However, if there was ever an item I never knew I needed…it is this.
That is it for this week. As always, if you have any questions, concerns or news, please drop me a line at traviscrafts@gmail.com. Until then, may the mynocks never chew on your power cables…