Hey everybody! How was your Triple Force Friday? As good as mine? Man, I hope not. Wait, I'm getting ahead of myself. Welcome to Yodasnews.com – Where the Bothans should have gone to get their information in the first place. Here is your week in review.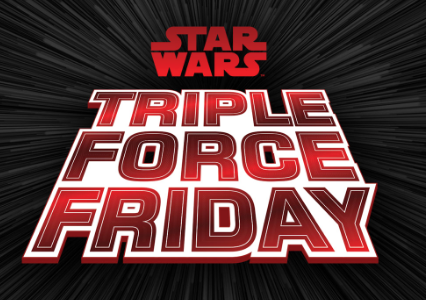 Well, another Force Friday is in the books. The day that showcases the newest and latest Star Wars merchandise was met with desperate searching for said merchandise by collectors who were more than willing to drop some of their hard earned income to acquire it. More than one report claims that stores all over the country either had little to no new Star Wars product out on the shelves, or that the items they did have for sale were not the "Hot" Items (i.e. The Mandalorian figures and The Vintage Collection) – with some claiming that employees snagged those figs before the doors were unlocked. There is no finger pointing here. There were people who did score and some reports claim certain stores had an abundance of product. Personally, I visited two Wal-Marts and a Target only to find one Black Series 6 inch Cal Kestis figure and several Skiffs, of which I grabbed one. So, if you are lucky enough to count yourself as one who hit the jackpot on Triple Force Friday – Congratulations! Hopefully Hasbro keeps the pipeline full of Star Wars goodness so those of us who missed out can catch up with those who scored.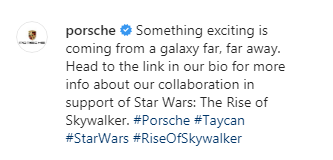 According to USA Today, Porsche has teamed up with Lucasfilm to promote THE RISE OF SKYWALKER. On Porsche's Instagram account, a photo is shown with the caption "Something exciting is coming from a galaxy far, far away". C'mon Porsche…I just dropped 40 bucks on the toy skiff. I'm not made of money.
Speaking of spending crazy money on Star Wars stuff because..well..what else are you going to do with it, cookware giant Le Creuset is introducing a line of Star Wars inspired, kitchenwares. From a Han Solo in carbonite roaster ($450) to a Death Star Trivet ($20), Le Creuset has got your Lucas branded, kitchen needs covered. I will now write four words I know I have never written in the same sentence before – Darth Vader Dutch Oven.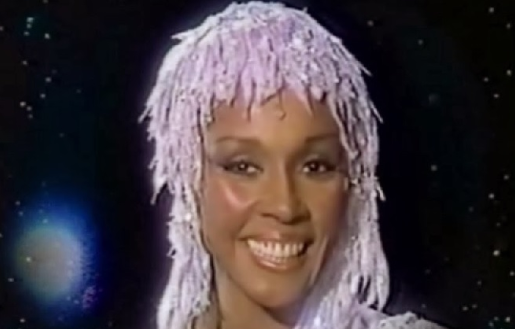 Diahann Carroll passed away on October 4th. Best known for her work on Broadway and her TV show JULIA, Carroll was a multi-talented performer who was involved in the entertainment field for over 60 years. Of course, she will always be MERMEIA the HOLOGRAPHIC WOW from THE STAR WARS HOLIDAY SPECIAL in my book.
That's all from me this week. Be sure to check out all of our coverage from New York Comic Con on Instagram, Facebook and on Yodasnews.com. It seems like there is some really cool stuff out there this year. I'm off to find a recipe for Rootleaf Stew so I can eat like Yoda when I get my BB-8 pot. If you have any questions, concerns or Star Wars recipes, hit me up at Traviscrafts@gmail.com. Until next time – Don't bullseye the womp rats. What did they ever do to you?