on
June 20, 2017
at
11:38 am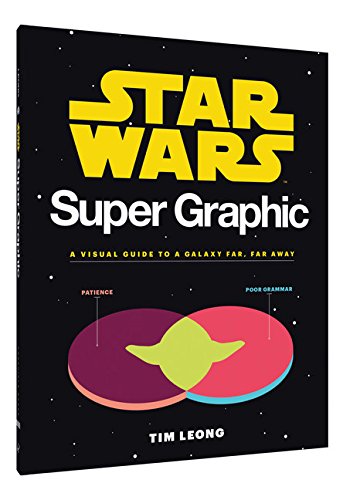 You've seen Star Wars on the big screen, now experience it from a data perspective. Star Wars Super Graphic gives readers a behind the scenes look at their favorite movie, through charts, graphs and other infographics.
Star Wars Super Graphics A Visual Guide to a Galaxy Far, Far Away was written by Tim Leong, the Creative Director at Entertainment Weekly magazine. The book is available in paperback, is 176 pages with full color images throughout. It has been called a "visual love letter to the vast Star Wars Universe."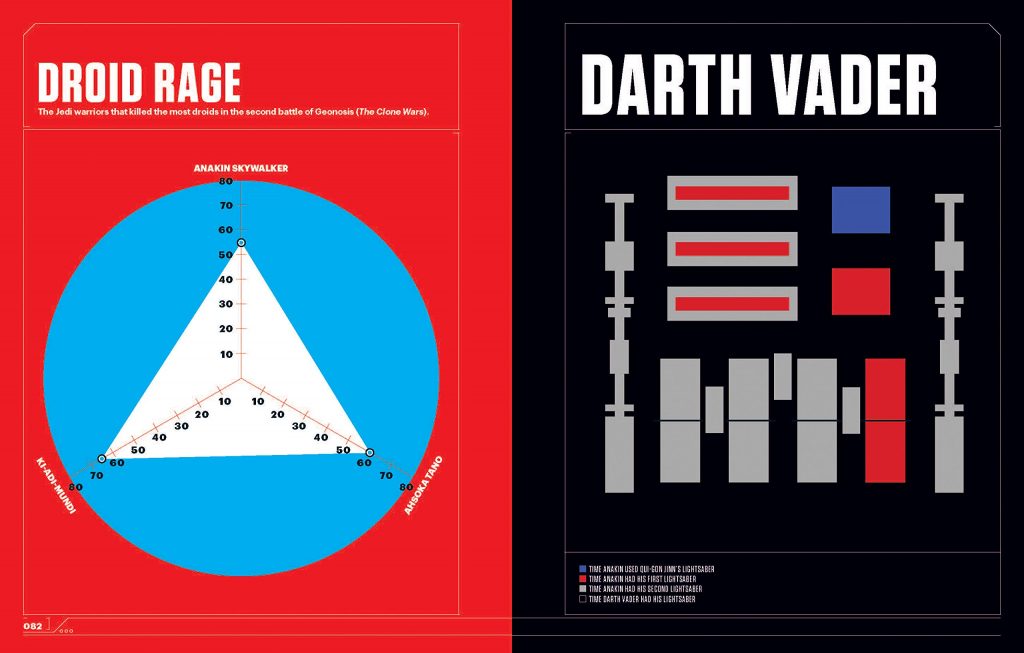 This book is full of facts and figures presented in a fun way. Each page contains information about Star Wars in a bar graph, pie chart, Venn diagram or other infographic. The book touches on lots of topics in the Star Wars universe, such as the number of words in the opening crawl of each movie, where to start reading and watching Star Wars, an intergalactic map of the stars, blaster colors, droid classifications and a whole lot more! The author provides the reader with colorful easy to interpret visuals of information that as a fan, you may already know or you may have never thought about.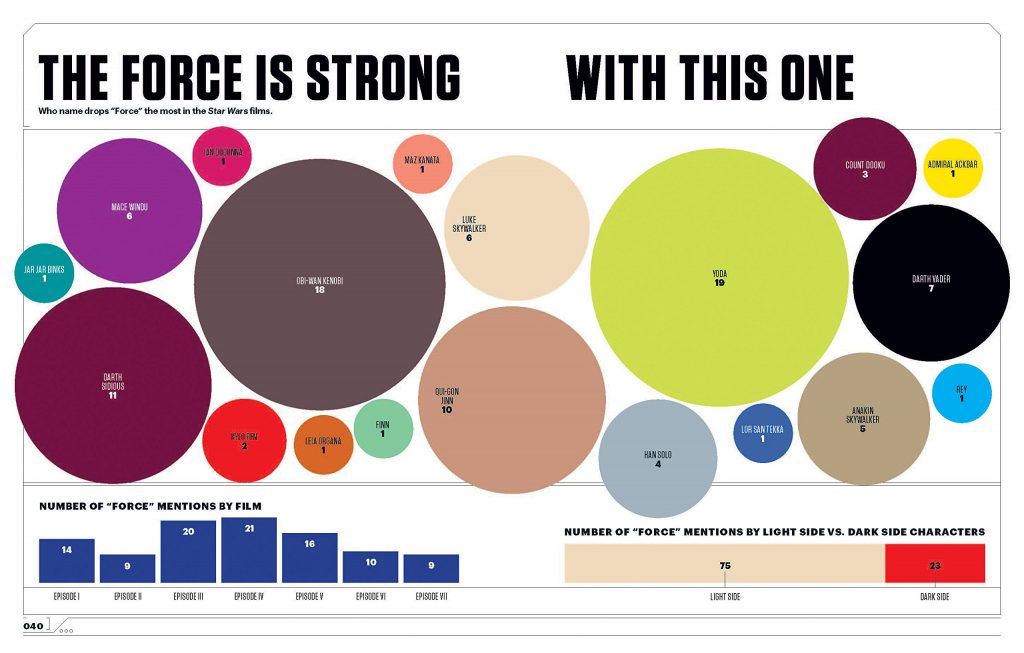 Although there is not a lot of reading to do in this book, it is a fun read! It is a playful look at Star Wars with easy to digest visuals, interesting topics and is very informative. This book will quickly become your "go to" book for Star Wars information – next time you are debating who mentions "the force" more often, turn to page 40 for quick easy answers!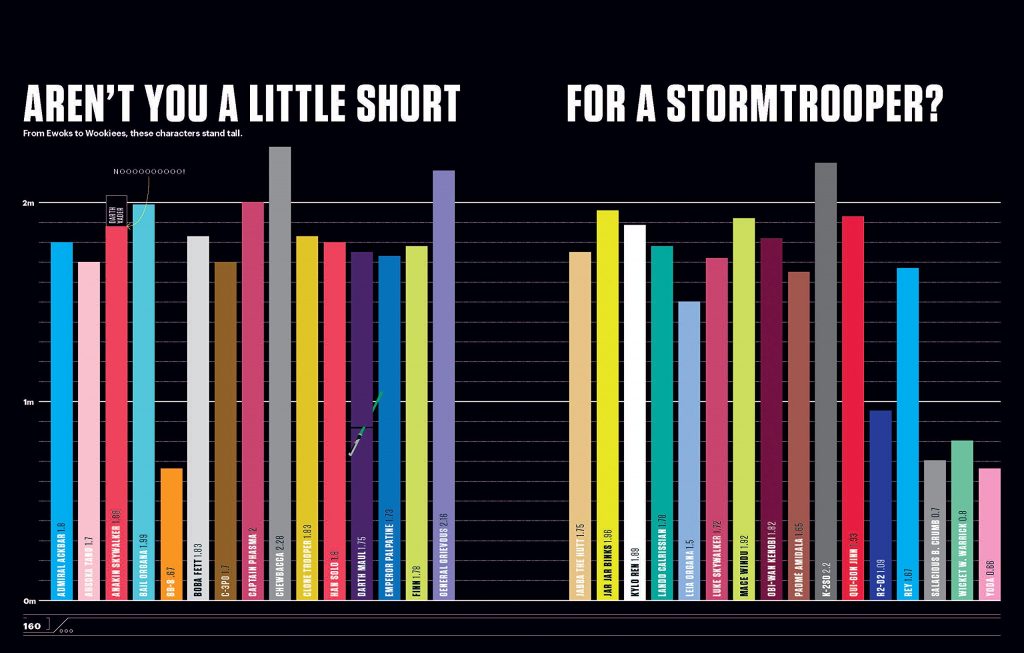 Star Wars Super Graphics A Visual Guide to a Galaxy Far, Far Away will debut at San Diego Comic-Con. It can be pre-ordered at this link.
We would like to thank Chronicle Books for sending us this copy early to review.